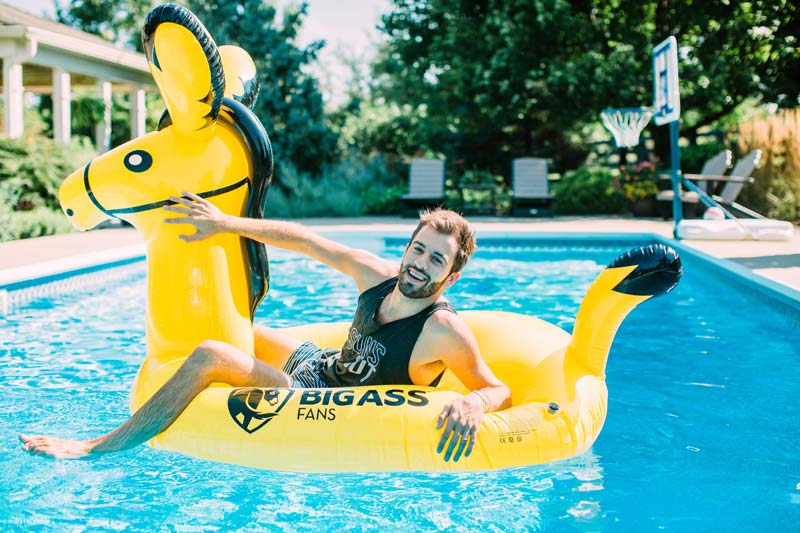 Following an April Fools' Day prank gone awry, industrial fan manufacturer Big Ass Fans has released a pool float in the likeness of its mascot, Fanny the donkey.
On April 1, the Kentucky-based company published a social media post advertising a luxury flotation device it deemed 'essential' for any pool party. Intended as a joke, Big Ass Fans was quickly inundated with hundreds of responses from customers looking to purchase Fanny.
"We knew we had to make it right, so we got to work designing the best pool float possible," said CEO Lennie Rhoades.
Available while supplies last, the Fanny floaty is 7.5-ft (90-in.) long, 4.3-ft (52-in.) wide, and 3.6-ft (44-in.) high.
Established in 1999, Big Ass Fans designs and manufactures industrial high-volume, low-speed (HVLS) fans for a variety of applications, including indoor aquatic facilities.