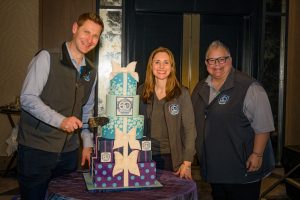 BioGuard, maker of pool and spa chemicals, kicked off a year-long celebration of the brand's 60th anniversary with a festive event in Nashville, Tennessee, in January 2023. The event brought together more than 450 attendees representing BioGuard dealers and company representatives.
BioGuard is known for creating a three-step system of chemicals to keep water clean and clear. It also pioneered computerized water testing for pools and spas. Established in 1963, the BioGuard product line expanded to include a full chemical line for spas (SpaGuard), with a large independent dealer base in the U.S., Canada, Australia, and South Africa.
The 60th anniversary party was part of the company's annual dealer conference, which took place at the JW Marriott in Nashville. The conference provided learning opportunities, including business and marketing seminars, plus training for their established group of retail professionals. Michael Thill, retail division manager at Caribbean Pool and Spa was particularly pleased with the event.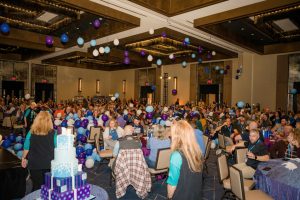 "Celebrating 60 years was amazing, but also [I am] and maybe more importantly, impressed with the new vibe for the next 60 [years] with new president Ignacio Campos. He is going to do amazing things, not just for BioGuard, but for the pool industry as a whole," says Thill.
Ignacio Campos, president of the company's pool division, was very pleased with the dealer event—both to celebrate the company's anniversary and to launch a new vision for the company moving forward.
"Our goal is to continue to be a leader in the development of the highest quality pool and spa chemicals. We strive to provide opportunity for our independent pool and spa dealers, while working to be their partner of choice," says Campos. "BioGuard's success will continue to come from our pursuit of innovation as we support our dealer network to meet the needs of pool and spa owners worldwide, providing unmatched value through our high-performance products."