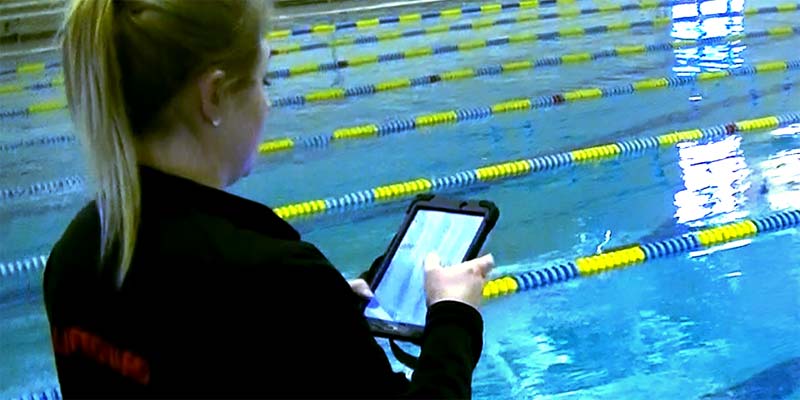 Counsilman-Hunsaker and the National Swimming Pool Foundation® NSPF® have entered a partnership to provide industry professionals with a web-based application, called Facility Manager, to enhance the safety and sustainability of aquatic facilities.
Based on the Model Aquatic Health Code (MAHC) and the NSPF's Pool & Spa Operator Handbook—to ensure code compliance—the app is accessible via computer and mobile device, allowing facilities to go paperless on all aspects of operational documentation, such as checklists, water balancing, and incident reporting.
It can also be customized to ensure all reports are completed correctly by staff, as well as generate alerts to keep facility managers aware of time-sensitive issues such as pool closures.
"(Facility Manager) has assured us all of our opening, closing, and safety checklists have been accomplished, our chemical logs are complete, and all of these reports are available on the app, which can be accessed anywhere, anytime," said Jananne Risenhoover, general manager of Pelican Bay in Edmond, Okla.
According to Counsilman-Hunsaker and NSPF, facility managers using this app can keep pools and spas safer and open longer, which is the mission of both organizations: more people living happier and healthier lives through aquatics.
"When NSPF helps provide a tool that facilities can use to have safer and more efficient pools and spas, the aquatics industry benefits, and so do the patrons that visit those facilities," said NSPF mission development director, Michelle Kavanaugh.
Facility Manager incorporates 100 years of aquatic knowledge and innovation represented by the founding partners. Counsilman-Hunsaker is an industry leader in aquatics planning, design, and operations, with more than 45 years of experience, while NSPF has been delivering industry-leading education and certification programs for more than 50 years.