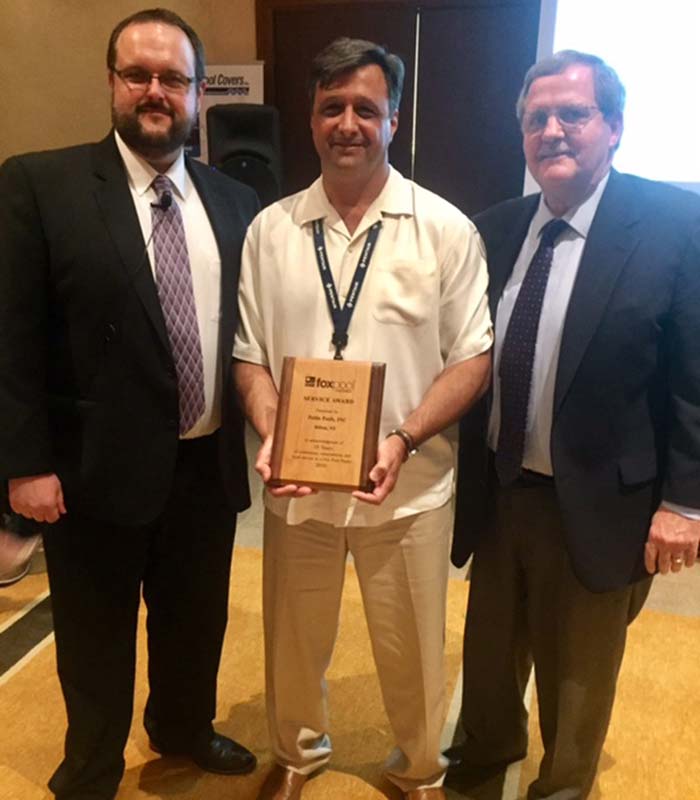 Fox Pool Corporation, which started manufacturing package pool kits in the '50s, is celebrating its 60th year in business.
Not only is Fox Pools one of the oldest inground vinyl-liner package pool manufacturers in the industry, but also has several builders from its early years that are still installing the company's products today. One such builder is Pettis Pools in Rochester, New York, which installed its first Fox Pool 55 years ago. Larry Pettis, the father-in-law of today's president, John Napodano, built the pool.
Prior to joining the pool industry, Erma and Larry Pettis were teachers before responding to a classified ad posted by Fox Pools, as they were looking for an opportunity to supplement their income during the summer.
"The Pettis family now looks back fondly on how that classified ad helped them launch a successful business that has lasted 55 years and now boasts two retail stores, 70 employees, and hundreds of pool installations," said Fox Pools' vice-president of sales and marketing, Eric Gohn.
To kick off the 60th anniversary celebration, Fox Pools brought all of its builders together in Key Largo, Fla., with more than 138 attendees representing 42 companies in its dealer network. The event included the presentation of new product innovations to help dealers, socializing, and an awards banquet.