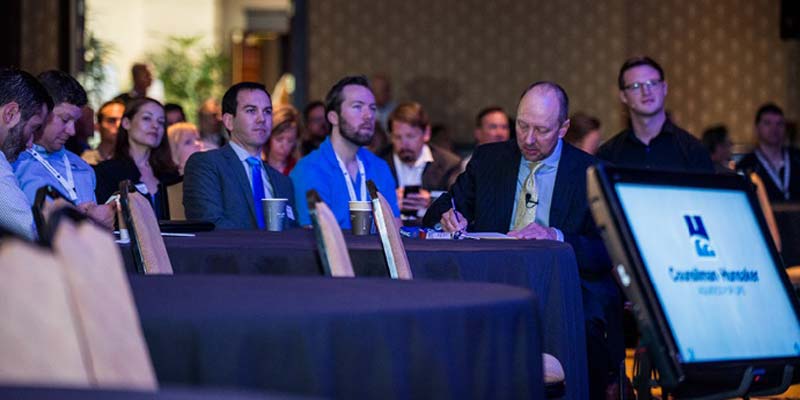 The National Swimming Pool Foundation (NSPF) has announced the full line-up for the 15th annual World Aquatic Health Conference (WAHC), which is being held in Charleston, SC, and broadcast to six WAHCity locations across North America.
This year's conference welcomes popular aquatic keynote speakers Eadric Bressel and Feras Irikat. In addition to the keynote presentation, Irikat will be engaged in the new Design & Engineering track.
Attendees will also find new offerings, such as the Elements of WAHC track, which includes a variety of the trending topics and popular speakers from previous conferences. This track will include sessions on drowning prevention, improving water and air quality, preventing biofilms, applying filtration science, and facility management. Elements of WAHC, along with the keynote addresses, will be the featured track at the WAHCity locations.
For those attending the WAHC in Charleston, educational tracks will range in subject from old favourites to new topics, including advanced service concepts, design and engineering, Elements of WAHC, facility management and design, improving water and air quality, and increasing fun while reducing risk.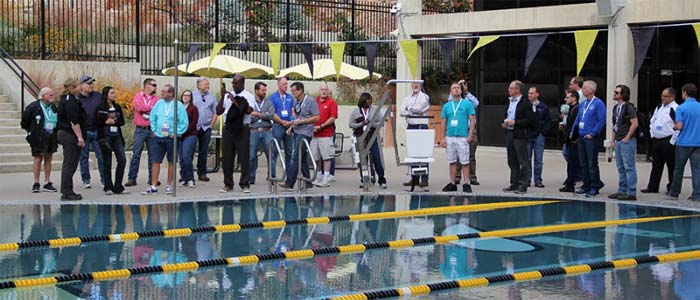 In addition to the nearly 50 educational sessions being offered during the conference, guests can choose from a variety of special events to attend, including the Charleston-based Insider's Tour, Environmental Health Symposium, USA Swimming Regional Build-A-Pool Conference, Certified Pool Operator® (CPO®) certification course, or Advanced Service Technician™ (AST) course.
WAHCity guests will experience the hospitality of Great Wolf Lodge resorts. During the conference, attendees will enjoy industry tabletops, the closing reception, networking opportunities, and discounted hotel rates. Additional WAHCity benefits include the convenience of a location near attendees, reduced pricing, a waterpark facility tour, and four waterpark passes per room night.
The following is a synopsis of the pre- and post-conference events available at the WAHC in Charleston:
Oct. 10 (6:30 to 9 p.m.) 2018 Welcome Reception at the South Carolina Aquarium.
Oct. 10 (8 a.m. to 5 p.m.) AST course
Oct. 10 (8 a.m. to 5 p.m.) CPO® certification course
Oct. 10 (10 a.m. to 2 p.m.) Environmental Health Leader Symposium with round table lunch to discuss relevant trends and best practices.
Oct. 10 (9 a.m. to 2 p.m.) the Insider's Tour will allow interested guests to discover local and unique aquatic facilities, as well as best practices for operation and sustainability within Charleston.
Oct. 12 (3:20 to 4:30 p.m.) Farewell Function
Oct. 13 (8 a.m. to 5 p.m.) and Oct. 14 (8 a.m. to 4:30 p.m.) USA Swimming Regional Build-A-Pool Conference where attendees can expect to discuss design considerations with builders, facility directors, and design companies.
For more information or to register for these events, click here.
Those interested in sharing recent aquatic knowledge and findings with attendees may do so through poster presentations. Information displayed varies greatly based on the presenters' focus of research and knowledge within the industry. The deadline for poster submissions is Aug. 27.
The WAHC provides industry leaders, such as health officials, researchers, manufacturers, operators, managers, and builders/designers, the chance to help shape the future through aquatics. The conference is being held Oct 10-12 at the Charleston Marriott and will be broadcast to additional locations in the greater areas of Niagara Falls, Ont., Boston, Mass., Colorado Springs, Co., Dallas, Tex., Los Angeles, Calif., and Minneapolis, Minn.
Industry professionals interested in registering for this year's conference can find more information here, or by visiting the conference website, www.theWAHC.org.