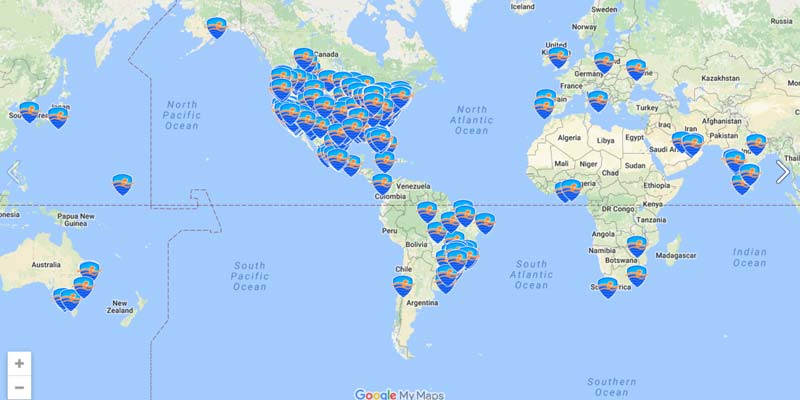 Registration for the 2018 World's Largest Swimming Lesson (WLSL), which will take place on June 21, is now open.
Organizers are urging aquatic facilities of all types to show their commitment to water safety and drowning prevention by registering as an official host location at www.WLSL.org, and sharing their dedication on social media.
The purpose of the event is to provide kids and parents exposure to life-saving water safety skills and build awareness about the vital importance of teaching children to swim to help prevent drowning. Program organizers are working to connect the dots between the real risk of childhood drowning and the need for basic water competency skills and crucial parental supervision to keep kids safe in and around the water.
According to research by the Centers for Disease Control and Prevention (CDC), drowning remains the leading cause of injury related death for children ages 1-4, and the second leading cause for children under 14. Internationally, the World Health Organization (WHO) estimates drowning to be one of the top five causes of death for people aged 1-14 in 48 of the 85 countries it monitors.
One reason for these statistics is that many children either cannot swim or lack the basic swimming skills needed. Further, parents do not recognize supervision is also crucial. According to a 2016 Safe Kids Worldwide report, despite the fact that lack of supervision played a role in the majority of drowning deaths, less than half of parents (49 per cent) indicate they remain within arms' reach of their child in the water.
More than 41,000 swimmers in 27 countries on six continents participated in 2017. Each location and tens of thousands of participants help spread the Swimming Lessons Save Lives™ message each year. Last year, six Canadian facilities participated in the event.