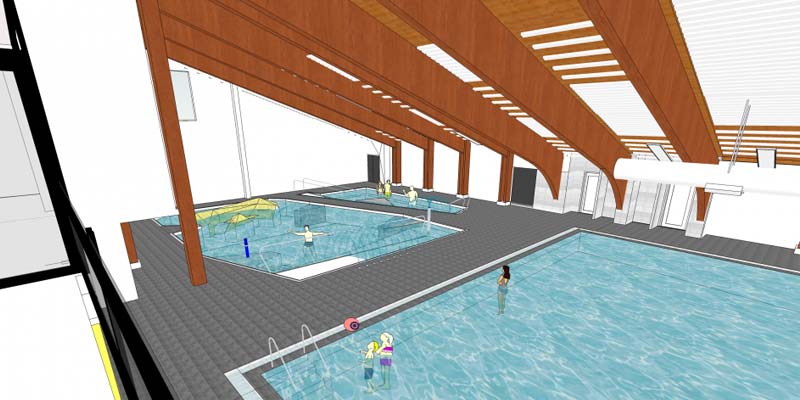 The Terrace & District Aquatic Centre in Terrace, B.C., which closed last March for renovations, will have a new look when it re-opens this spring.
The $8.8-million project is renewing critical operating components, pools, and other swimming facilities and modernizing the 45-year-old aquatic centre so it can better serve the city and surrounding communities.
According to the City of Terrace's website, the work being completed on this project includes:
changing the gutter system and adding an access ramp into the main pool;
rebuilding the leisure pool with a lazy river and adding an access ramp;
rebuilding the hot pool with an access ramp;
renovating the fitness room into a family change room;
adding a new fitness area to northwest of facility;
renovating the reception area;
upgrading the heating, ventilation, and air conditioning (HVAC) and mechanical systems; and
adding ultraviolet (UV) disinfection systems to all the pools.
The renovation work is being completed using funding from the Union of BC Municipalities (UBCM) Gas Tax Strategic Priorities Fund and Northern Development Initiative Trust.
The City is aiming to re-open the facility in May, but cannot announce a firm opening date due to the complexity of renovations and final works.