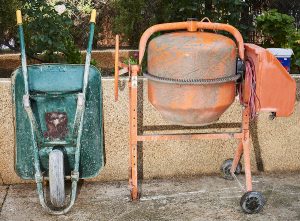 Mountainside Pool in Burlington, Ont., will remain closed this summer, as recent trade strikes have impeded work to revitalize the facility.
The municipality cited excavator and concrete strikes in Ontario as the main reason why the project will miss its original August 2022 deadline. A newly scheduled reopening is now being planned for spring 2023.
Once the revitalization is complete, the facility will be a multi-use outdoor swimming pool, inviting the community to participate and experience swimming and water play.
Project highlights include a new pool with a beach entry and three 50-m (164-ft) lap lanes, accessibility ramps, water spray features, a climbing wall, a waterslide, and shade structures.