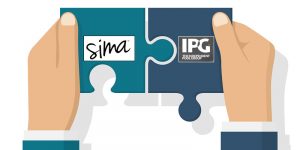 International Pool Group (IPG) and SIMA Group have announced the companies have signed a letter of intent to merge.
The intention is for a new company to consolidate all sales, marketing, and accounting functions and be ready to manage all three brands (SIMA, LeisureScapes, and IPG) as of the 2020 season.
Following the merger, Ron Baluch will take on the role of president, Alain Bisaillon will serve as finance vice-president, Julie Pelletier will take on the role of procurement vice-president, and Sylvain Daigle will assume the role of brand manager.
"Together, this will position us as a flexible group with multiple brands to suit the varying needs of our members," said Ron Baluch.
"It will allow us to offer our members a greater level of product differentiation, customer service, and marketing," said IPG's CEO, Peter Kelly.
The transition team will work closely with its members, suppliers, and employees to ensure a smooth integration process.
"This is the perfect time for our groups to come together and form a new powerhouse of products and services for independent retailers in the Canadian pool and spa industry," said SIMA Group's president, Louis Ricard.