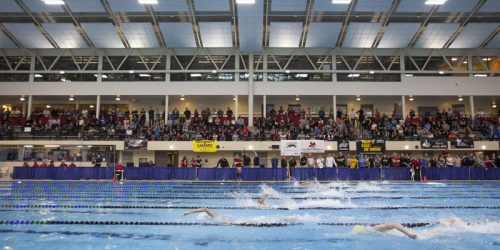 Swimming Canada's Olympic program will be investing in two High Performance Centres (HPC) for the coming quadrennial.
The increased focus on the HPC-Ontario and -Vancouver will result in the HPC-Victoria (and NextGen programs) closing at the conclusion of the Tokyo 2020 Olympic Games.
"Swimming Canada wants to ensure we have a robust High Performance Network countrywide for male and female distance and sprint swimmers," said high performance director and national coach, John Atkinson. "We have to look at future athletes in centres, the resources that are available, and all the considerations that go into achieving that. Focusing our investment on two HPCs will allow Swimming Canada to continue to succeed in the coming years."
Last month, the organization announced that HPC-Victoria head coach Ryan Mallette would be moving to Toronto to take on the new role of associate head coach at HPC-Ontario. Victoria NextGen Program lead coach, Brad Dingey will be interim head coach of both programs until their conclusion.
Atkinson and CEO Ahmed El-Awadi met with Victoria staff, swimmers, and partners to discuss plans to support them for the coming Olympic year.
"The Victoria athletes will continue to receive support from coach Brad Dingey, Swimming Canada senior coach Martyn Wilby, and a world-class integrated support team," Atkinson said.
The group includes double-world junior backstroke champion Jade Hannah, two-time world medallist Eric Hedlin; Pan American Games award recipients Danielle Hanus, Faith Knelson, and Jeremy Bagshaw; and Pan Pacific Championships winner Mackenzie Padington.