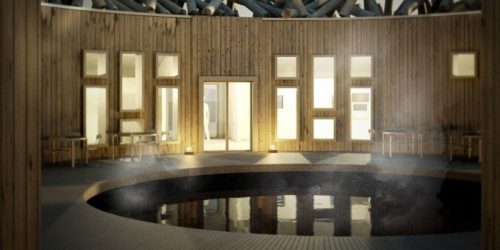 A free-floating hotel—Arctic Bath—has opened in Harads, Swedish Lapland.
Arctic Bath has a circular shape, which creates a protected environment. The centre of the structure is great for sunbathing and for swimming in the winter.
It features an open air cold bath in the centre of the building, several saunas, and a spa with treatment rooms. The design is inspired by the timber-floating era and serves as a reminder of the importance of forests in the country's development.