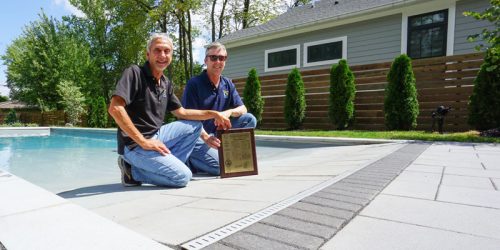 Thursday Pools has received an official patent award for its Beach Entry Fiberglass pool.
The new pool was launched for the 2019 season and the company received its U.S. Utility Patent No. 10,358,837 in August.
"We are very proud of our product development and design teams for bringing this product to market," said Thursday Pools' chief financial officer (CFO) Bill Khamis. "This zero-depth, project has been successfully installed in more than a dozen different locations this summer and both builders and consumers are very pleased with the pool's design."
Thursday Pools Manufacturing has been traveling the country to photograph the installations.
"It has been a thrill to carry the official plaque of our patent to the installation sites," said Thursday Pools' chief operating officer (COO) Ed Vondell.