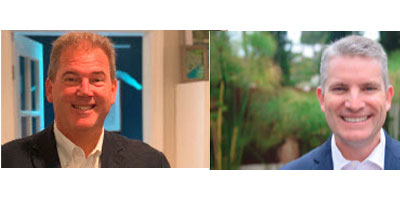 Drakeley Pool Company and Watershape Consulting Inc., have formed Watershape University.
The university seeks to provide the highest quality live instruction of work, design, engineering, and construction programs to students of all levels in the pool, spa, aquatics, and outdoor living sectors. The program began as a partnership between David J. Peterson (president and CEO of Watershape) and William T. Drakeley (principal and founder of Drakeley) to teach and cross-train the employees of their respective companies.
"I wanted to add Bill's expertise to the internal training of my team and he wanted his team to benefit from my knowledge, so we created a partnership to improve our work from the inside out," said Peterson. "Now it seems appropriate to share our intellectual property and expertise with other companies in this field which seek to improve their technical and business operations."
The duo bring decades of technical and trade experience to Watershape University including their roles as director and deputy director of Genesis Education and their involvement with the American Shotcrete Association (ASA). For years, they have collaborated on construction projects and provided expert testimony in construction defect cases. They have taught classes on several aspects of business, design, engineering, and construction in the pool, spa, aquatics, and outdoor living industries.
"Our goal is to elevate our industry through high quality, consistent training, and instruction from qualified field professionals," said Drakeley. "We believe we can better serve the industry by connecting with builders and their subcontractors."
Watershape University has an East and West coast office to maximize its ability to provide training and support throughout North America. Further, the facilities will offer programs this upcoming winter.
For more information, visit www.watershape.org.