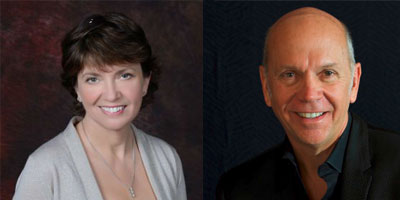 Watershape University (WU) has named Lauren Stack as vice-president and Michael Nantz as dean of culture.
Through a career in the industry that spans nearly three decades, Stack has worked in a variety of capacities, honing skills to move WU forward.
"Lauren was instrumental in leading the team of staff and volunteers who grew the Genesis business within the National Swimming Pool Foundation (NSPF) since the two entities merged in 2016," said WU's co-founder David J. Peterson. "When reorganization under the Pool & Hot Tub Alliance (PHTA) left Lauren unemployed, I knew she would be a perfect fit for the university."
Nantz is the president of Elite Concepts Inc., an international design firm established in 1991. Although Elite is headquartered in Dallas, Nantz has done extensive work throughout the U.S., the Caribbean, Mexico, and parts of Central America.
"My role will go far beyond the classroom," said Nantz. "Through shared experiences, the pursuit of excellence, and the value of giving back, WU will transform the industry."