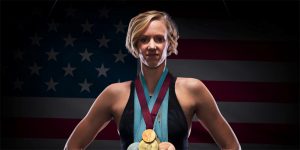 The World Aquatic Health Conference (WAHC), hosted by the Pool & Hot Tub Alliance (PHTA) on October 15 and 16, is going virtual in 2020.
The adaptation of this year's event to an online format will allow for expanded networking through a 3D environment, a virtual exhibit hall with sponsor booths, and the ability to join the conference from anywhere in the world.
While the conference will be held in a different format, the cutting-edge research, world-class speakers, and valuable networking opportunities that are hallmarks of the event will be fully available to participants.
Organizers said they are thrilled to be able to provide a top-notch program and important aquatic health information to a larger number of participants than ever before.
Dana Vollmer, one of the most decorated female U.S. Olympians in history will serve as the event's guest keynote speaker.
Educational opportunities
This year's event offers more than 35 informational sessions hosted by world-class speakers. Conference sessions have been carefully crafted to appeal to industry experts in various specialties and those at different stages of their careers. The following program tracks offer sessions including:
Water quality: disinfection best practices, how to reduce recreational water illness (RWI) outbreaks, types of water-related illnesses, filtration, and indoor air quality;
Fitness promotion and risk management: drowning prevention, fostering a culture of safety, news from committees and councils, and aquatic health benefits research;
Codes and standards: Navigating commercial codes and standards, changes to codes and resulting impacts, and safety promotion; and
Facility management: first aid, risk management tools, health and safety technology, lifeguards, and training for health inspectors.