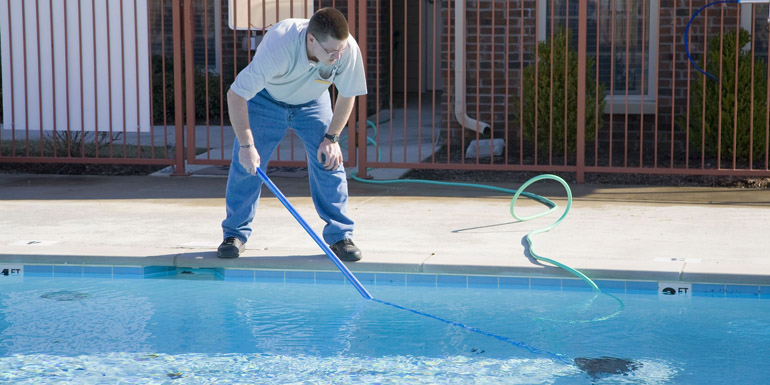 A new online training course offered by the National Swimming Pool Foundation® (NSPF®) looks to help new and seasoned pool operators and service professionals become masters at routine pool maintenance.
Created by the NSPF, the Field Service Professional Training course comprises how-to videos, which provide an interactive learning experience on the subjects of circulation systems, filters, chemical dosing systems, heaters, cleaning and vacuuming systems, automatic controllers and acid washing.
Each learning session contains three-to-four videos such as 'How to clean the hair and lint strainer,' and 'How to perform a backwash.' The online course also includes 13 maintenance checklists service professionals can use in the field, as well as a 38-page printable resource guide.
"This course takes service pros and operators to the next level by providing real 'how-to' training, online," said Alex Antoniou, PhD, NSPF's director of educational programs. "The Field Service Professional Training course was developed for those who want more specific routine maintenance training, giving them extra confidence before they tackle the next field job."
For more information on the online training course, visit http://nspfcart.eproacademy.org/store/comersus_viewItem.asp?idProduct=412.