By Alex Antoniou, PhD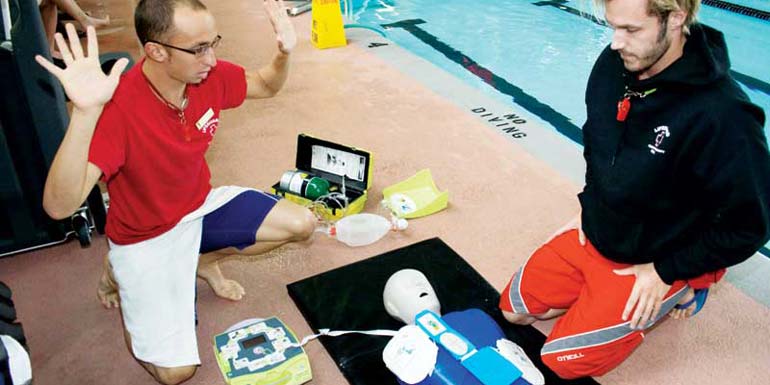 Physical activities, including those associated with aquatic facilities, have inherent risks associated with them. Having an aquatic risk management plan in place will not only protect users, but also staff. In the strict definition of the law, aquatic professionals have a 'duty of care,' and failure to exercise that duty can be deemed as negligence. Therefore, putting a risk management plan into effect is the best way to abide by this law. This plan should identify areas of potential risk to injuries and illnesses for patrons and staff. Every business encounters risks, some of which are predictable and under management's control; others are unpredictable and uncontrollable.
Breaking down the types of risks
Businesses have several options when it comes to managing risk, such as avoiding, assuming, reducing, or transferring the risks. Avoiding risk helps reduce the probability of danger and prevents injuries and illnesses from occurring. This is achieved when an aquatic facility takes time to prevent losses from occurring. An example of avoiding risk is water quality being properly maintained, thus preventing illnesses from spreading.
Assuming risks simply means accepting the possibility that a loss may occur and being prepared to pay the consequences. Reducing risk involves taking steps to minimize the loss, such as having appropriate rescue equipment in place to use in case of an emergency, such as an automated external defibrillator (AED). Transferring risk refers to the practice of placing responsibility for a loss on another party by contract; the most common example of this is insurance.
The importance of reducing risk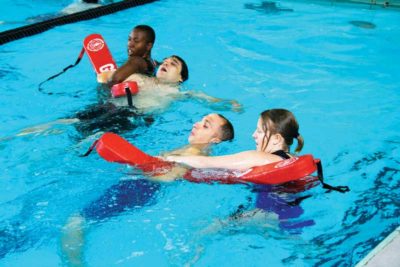 There are several steps that can be followed to avoid and reduce risks at aquatic facilities. It begins with maintaining a high quality standard of work; from the pool operator to the lifeguard, the job is to understand risk, which begins with training.
The potential for loss can be high when a facility is not well maintained, water quality is not preserved properly, or equipment is not being serviced and protected. If the facility staff fails to fulfil these duties, it can result in sickness, death, injury, loss of revenue, failure to meet budgets, loss of reputation for the facility, lawsuits, or criminal charges. All of these frightening outcomes can be reduced when a good risk management plan is created and followed.
The staff at an aquatic facility plays a critical role in managing risks and it starts with training and appropriate certifications. Lifeguards need certifications that span across first aid, lifeguarding, and cardiopulmonary resuscitation (CPR), while pool operator certification is important for facility maintenance personnel.
Once staff has been hired, do not just go on the merits of them having the necessary certifications. Conducting employee orientations and in-service trainings is a good practice that can help create a safer environment for workers and patrons. Before a lifeguard's first shift on duty, their skills and knowledge should be tested. They also need to be fully trained on the facility's emergency response plans.
However, a successful aquatic facility cannot have a well-trained staff without a prepared risk management plan. This includes training the facility operator who maintains the pool or spa. Job training is designed as an ongoing process, which enhances the employee's skills while providing up-to-date information. This is why in-service training should be conducted on a regular basis with all staff. Without in-service training, the staff would be ill-prepared to deal with emergencies. Facility-specific training is vital in familiarizing staff with day-to-day operations. When proper training is provided, it will lead to a higher success rate among employees while performing their jobs.