Record-keeping and facility risk management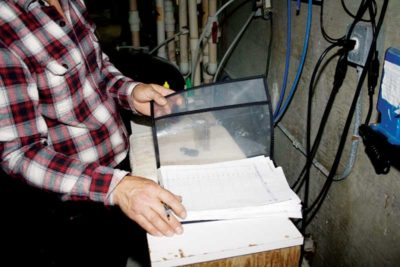 If an owner or manager wants to avoid possible lawsuits, then keeping good records is essential in protecting the facility and its workers. Documentation that proves a facility meets a standard of care is very helpful in defending it and its staff. There are laws that require employees to notify a government agency (Canadian Centre for Occupational Health and Safety [CCOHS], U.S. Department of Labor Occupational Safety and Health Administration [OSHA], etc.), in the event an employee or guest is injured. The failure to promptly report an incident may result in fines. More importantly, record-keeping can help identify problem areas. Staff can then implement changes in the problem areas where injuries occur to prevent future incidences.
Every record or report should include the name of the individual or job title responsible for the report. When possible, the record should state the standard as well as the measured results. Records and reports satisfy the following needs:
To provide an effective legal defense if a lawsuit is ever filed;
To remove the chance of 'absence of records' being used against the facility and its employees;
To comply with all governmental requirements concerning facility sanitation and maintenance;
To document any injury, identify corrective management action, and prevent further injuries; and
To provide accessible information about:
employee training;
background;
performance;
procedures used to accomplish objectives;
equipment operating and maintenance information; and
repair or renovation requirements.
Continuous documentation of the facility's condition during operation hours is another factor that contributes to reducing risks. Maintenance records, opening and closing checklists, inventory, and training schedules all play an important role in risk management and keeping the aquatic facility safe for workers and patrons.
The most basic and necessary records are those kept on a daily basis. Before the pool or spa is opened each day, water chemistry must meet the standard requirements. But there are other important factors that should be checked before opening the pool.
For instance, all suction drain covers must be in place and intact; all safety and rescue equipment and supplies must be in place and functional; the water must have the proper clarity; and the circulation flow must meet turnover requirements. Skipping out on just one of these can cause a disaster within the first few hours of operation.