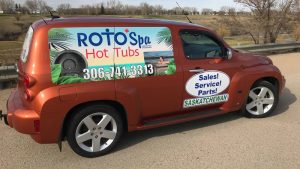 An early morning fire destroyed RotoSpa Hot Tubs in Selwyn Township, outside of Peterborough, Ont.
As reported by Global News, fire crews were called to the business, just west of the village of Lakefield.
Selwyn Township Fire Chief Andrew Bowyner told Global the building was "fully engulfed" upon arrival, and the fire required a response from five halls with 45 firefighters on scene.
Co-owner Bill Prentice told Global News the business opened in 1997 and had 21 employees at the time of the fire. The company manufactures hot tubs which were sold across North America and Europe.
Bowyner said based on a 'brief' conversation with the owner, the damage could be up to $5 million. The cause of the fire is still under investigation.
The company posted the following message on its Facebook page on July 19.
"On behalf of everyone at RotoSpa, we would like to extend our sincerest gratitude and appreciation to all the firefighters that came from the surrounding areas to put out the fire, Friday morning.
We would also like to thank all the friends and customers that have reached out to us over the weekend offering support, assistance, and words of comfort over the devastating loss we are now facing.
Despite the challenges ahead, we are more determined than ever to continue to offer our loyal customers the level of customer service we've been known for over the last 20 years.
At the moment, we are in the midst of reconnecting our phone lines and internet so please be patient with us as we get back up and running, to rebuild, stronger than ever."