By Jason Cramp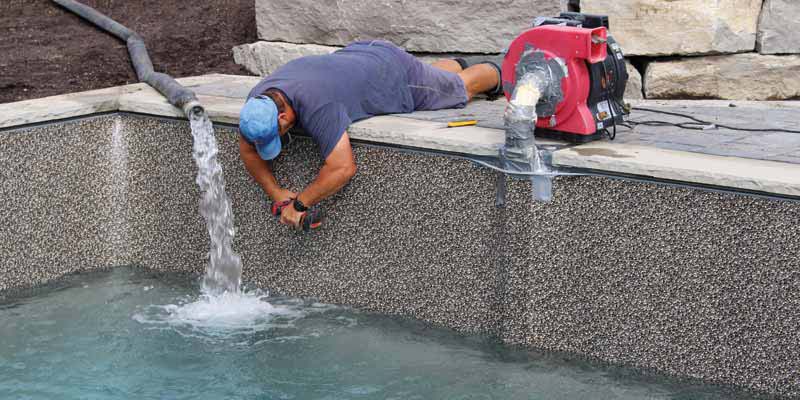 Editor's note: This is our 41st annual report on the state of the Canadian pool industry, including statistical information and market analysis. Information is based on Statistics Canada's building permit records for swimming pools with an overview of new pool permits for census metropolitan areas (CMAs). The figures are conservative and do not reflect many of the rural areas that do not require building permits for pool construction.
The Canadian swimming pool market, based on the number of pool permits issued, showed slight growth in 2018. In fact, the total number of permits recorded last year was the third highest in the last 14 years, ranking only behind 2016 (13,054) and 2012 (12,517).
Speaking of the last 14 years, the longest streak the Canadian pool industry has strung together in regards to a year-over-year increase in building permits has been three (2010-2012). During this period, the third year was the most successful by far. This could be a good sign for the industry during the 2019 season!
That said, despite global economic uncertainty, trade conflicts, a decline in consumer confidence, and extremely unfavourable weather (more on this later), 2018 pool permits increased year-over-year by 1.3 per cent.
At the same time, after rising steadily in 2017, consumer confidence took a full 180 to start last year on a decline. According to The Conference Board of Canada, although finances improved, Canadians became pessimistic about the outlook of the labour market and, at the start of 2018, questioned whether it was a good time to make a major purchase.
The seasons are changing
As per the findings of Pool & Spa Marketing's recent salary survey, it goes without saying that poor weather and an unstable economy can be a recipe for trouble for this seasonal industry.
According to Environment and Natural Resources Canada, the duration of winter 2017-2018 was one for the record books. Nationally, the season started in November (2017), became even colder in December, and continued into April (2018)—six months of winter in which a number of extreme cold records were broken.