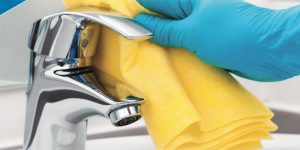 HASA Pool, one of the leading suppliers of liquid bleach for the sanitization of pools and hot tubs, says its products can also be used to clean and disinfect indoor surfaces as well.
These products can be easily repurposed, in accordance with Centers for Disease Control and Prevention (CDC) guidelines, for indoor disinfection.
The company's Classic Bleach [six per cent bleach concentration] is a disinfecting and sanitizing agent designed for household and laundry use.
COVID-19, or coronavirus, is caused by the virus SARS-CoV-2. HASA's Classic Bleach kills similar viruses and, therefore, can be used against SARS-CoV-2 when used in accordance with the directions for use against Rhinovirus Type 37 on hard non-porous surfaces.
Separately, HASA's heritage line of pool and spa products offer pro-grade variations of the same high quality bleach, delivering an even higher 12.5 per cent concentration.
By following simple CDC instructions, HASA Sani-Clor and Hasachlor can also easily be prepared for indoor surface use—to clean everything from bathrooms, non-porous and non-food contact kitchen counters, floors, doorknobs, light switches, and other frequently touched areas of the home and office.
"There is no reason that millions of households cannot easily dilute the same liquid bleach products they have been using for more than 50 years to maintain their backyard swimming pool or hot tub, to keep their family home or place of business safe," said Rick Sawin, HASA vice-president of pool, distribution, and sales.