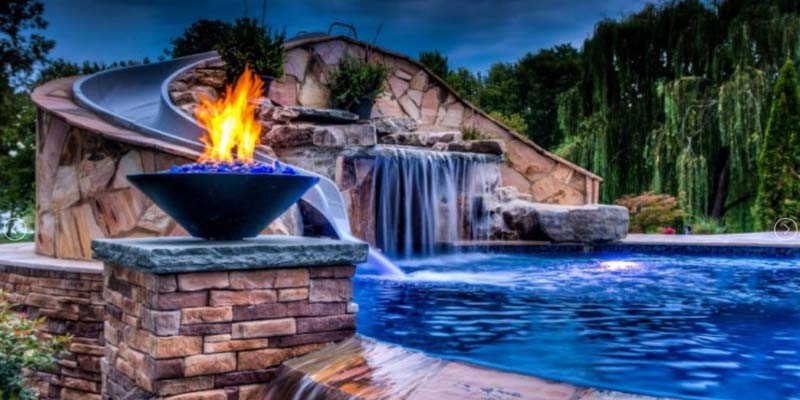 Zodiac Pool Systems LLC has acquired Grand Effects, and its portfolio of custom outdoor fire and water combination features for pool and spas.
The addition of the Rancho Santa Margarita, Calif.-based company allows Zodiac, in San Diego, Calif., to expand its lineup of pool and spa products, helping its dealers create ultimate backyard experiences.
Grand Effects specializes in fire and water features for pools and spas, working exclusively with pool builders. The company's fire feature products include bowls, pits, tables, and torches,
while its water feature products include bowls, scuppers, and plantiers. The products are a central esthetic element in the connected pool experience and are compatible with Zodiac's app-based iAquaLink® pool control system.
"Grand Effects enhances our premium product offering to Zodiac customers and gives them added options to create an incredible backyard experience for pool owners," said Zodiac's managing director, Troy Franzen.
Kevin Doud, founder of Grand Effects, will remain with Zodiac as senior vice-president of the Grand Effects business.
"We are extremely excited to partner with Zodiac," said Doud. "They are an industry leader and by joining forces, we'll not only be able to expand and enhance our product line, but also be able to reach new markets."