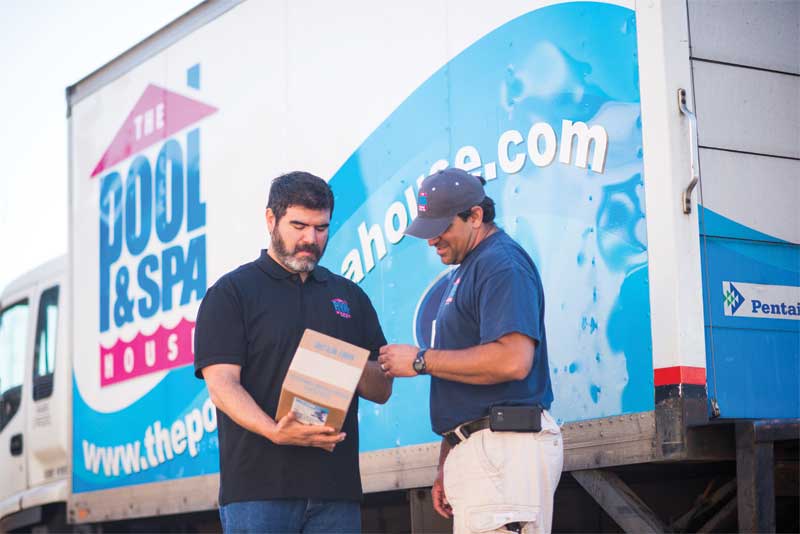 The good news, whether a business is big or small, there are software tools available that not only eliminate manual inventory management, but also offer valuable inventory metric reports. This does not eliminate physical counts altogether, but technology allows every department to access accurate inventory levels—from service and delivery trucks to different stores and service locations. This increases accuracy with respect to what products are in stock and what orders are pending to either share inventory across the company without having to buy new stock.
Businesses that are not already doing so should consider automated software systems to track inventory. For those with a system in place, it never hurts to review and refine re-order points and analyze the trends in product sales to adjust the inventory tracking system accordingly. This enables a business to use its cash and purchasing power more efficiently.
Timely and consistent promotions can increase sales and revenues
Aside from stellar customer service, chances are great deals are what repeatedly lure customers back to a particular pool and spa business. Once someone owns a pool or spa, he/she also inherit the ongoing maintenance and upkeep that may burden them; however, over time, this creates more competition for a business. Therefore, like most pool and spa businesses can attest, there are slow periods during the year when it is not only important to stay top of mind with repeat customers, but also critical to ensure they do not do take their business elsewhere.
Today's software technology creates a foolproof system for scheduling sales promotions. These can be based on a business's set parameters with definitive start-and-stop dates that can be applied to products, services, or construction offerings. Scheduled sales promotions can even be uniquely assigned to more than one store location.
By setting all details in the management system and linking it to outbound e-mail communications and other marketing channels, pool and spa retailers do not have to worry about missing an opportunity. It is a great way to move inventory—especially in the off-season. Throughout the year, different promotions can include:
Many retailers find success with offering an 'early' buy promotion on water care chemicals for the entire season at the start of the year. This creates a cash flow boost and helps customers feel as though they are offered an exclusive opportunity to get the best deal on water care products.
At the mid-point of the season, a buy-one, get-one sale on all toys often works. This type of promotion ensures product is moved which might otherwise be left on the shelves at the end of the season. The reason why this is valuable to the customer at this stage of the season is there is still plenty of time left to use them.
A successful end-of-season sale, for example, could be 25 per cent off on winter covers. This can provide a business with a cash boost as the season ends. It also creates the opportunity to up-sell service for closing and opening the following season.
Dynamic Kits: Up-sell cash opportunities at the register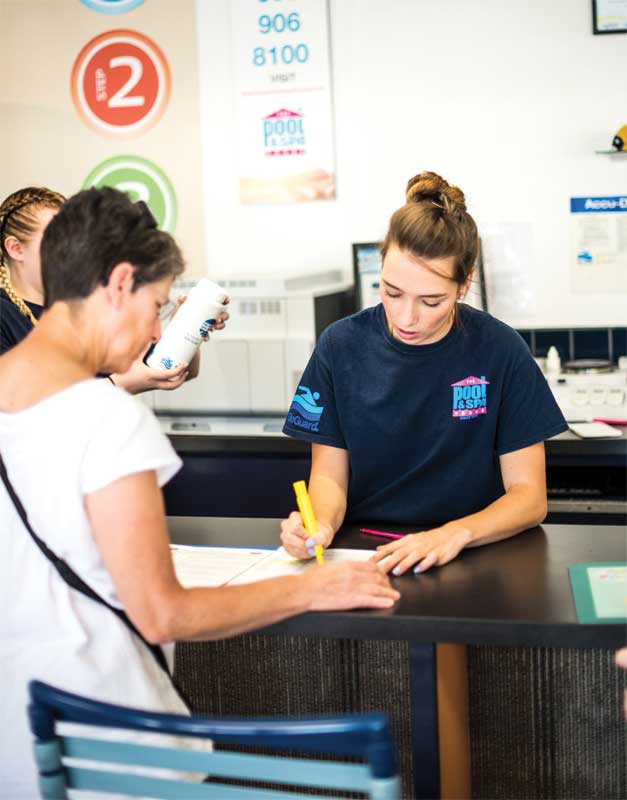 By putting the aforementioned policies in place, retailers can look at opportunities to earn more money at the cash register. Owners must equip their staff properly with the appropriate skills and product knowledge to be able to up-sell or elevate an existing sales inquiry while standing at the register. This is not always easy for a seasonal business when things are very busy.  Setting up software systems and training employees when activity in the store is slower, will pay off during the busier months.
One example of using technology to help with up selling is commonly referred to as a 'dynamic kit' (i.e. a group of products ordered as a unit and often fulfilled together). However, these purchases are not always obvious to the buyer or salesperson. In these cases, business software can help by prompting a salesperson through a series of on screen questions to relay to the customer in an effort to steer them toward additional items, whereby up selling them before they leave the store.
Dynamic kits can be found in some point-of-sale systems (POS) and functions as a great sales aid for staff. One of the best examples of using dynamic kits is for spa sales, as the software will group base model spas with many options such as steps, covers, cover lifters, start-up water care, delivery options, etc. The power of using the dynamic kit when selling a spa is that it ensures sales methods are uniform across the board, regardless of the salesperson's experience.
Dynamic kits are of value to the customer as well since it ensures the salesperson does not miss critical information that should be relayed to the customer (e.g. disposal fees and access and delivery options). This sales method ensures a thorough experience for the customer by assessing their unique needs.
Editor's note: Curt Germundson acknowledges several other Evosus team members across the business spectrum that assisted in writing this article.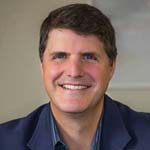 Curt Germundson is the vice-president of finance at Evosus Business Management Software. He has worked at Evosus for the past 12 years and has gained a deep understanding of the business challenges faced by specialty retailers in the pool, spa, and hearth and home markets. As a certified public accountant (CPA) with more than 25 years of experience, Germundson works with the Evosus team to help business owners succeed by integrating business solutions into the company's software platform. He can be reached via e-mail at cgermundson@evosus.com.