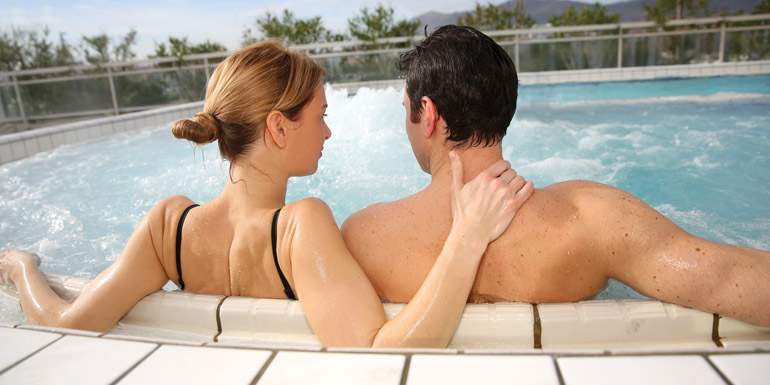 By Richard Hall
Commercial spas have increased in popularity over the years, primarily due to three significant changes. First, because they fit into certain applications where concrete or tiled spas do not meet the customer's criteria or location requirements; second, residential spas are not deemed acceptable, primarily due to the different design properties of the various engineering firms responsible for specifying spas; and third, updated municipal, provincial, and federal health and building codes—along with new industry standards—have contributed to the shift toward specially designed, constructed, and engineered units.
New markets for commercial spas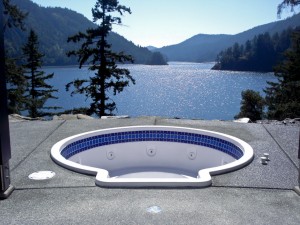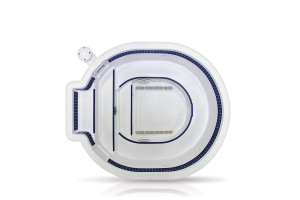 Traditionally, commercial spas were installed in hotels, recreational facilities, and fitness centres; however, over the past several years, the industry has seen condominium developments flourish, and along with this, so too has the demand for commercial spas. One reason for this is developers see the value-added approach of installing a commercial spa as a benefit to their customers and to their bottom line.
Recently, an increasing number of non-traditional commercial spa customers have sprung up in the way of smaller resorts and 'Bed & Breakfast' accommodations, of which many are required to be installed and operated on a commercial basis. These facilities see the commercial spa as a less expensive, attractive, and versatile alternative to the installation of a swimming pool or concrete spa as an added draw for their businesses. In the past, some semi-commercial customers opted to install residential spas in their facilities; however, stricter regulations and inspections have made this an unwise choice.
COMMERCIAL SPA STANDARDS
The following are some examples of regulations specific to commercial spas:British Columbia's Guidelines for Swimming Pool Design V1.0, Steps and Stairs
Steps or stairs leading into a pool should:
a) be of slip-resistant design;
b) have a minimum tread depth of 305 mm (12 in.) and a maximum rise (height) of 254 mm (10 in.). Hot tubs of surface area less than 10 m2 (107 sf), whether prefabricated and cast in place, may have a maximum rise of 317.5 mm (12.5 in.) and minimum tread of 228 mm (9 in.);
c) have the nose marked in a contrasting colour; and
d) be provided with suitable handrails on both sides to allow safe use of the steps or stairs. Handrails should not be more than 762 mm (30 in.) apart.International Swimming Pool and Spa Code (ISPSC), Public Version 1.0, Structure and Design
– 503.1, Water depth. The maximum water depth for spas shall be 1.2 m (4 ft) measured from the design waterline except for spas that are designed for special purposes and approved by the authority having jurisdiction. The water depth for exercise spas shall not exceed 1.9 m (6.5 ft) measured from the design waterline.
– 503.2, Multi-level seating. Where multi-level seating is provided, the maximum water depth of any seat or sitting bench shall be 711 mm (28 in.) measured from the design waterline to the lowest measurable point.
– 503.3, Floor slope. The slope of the floor shall not exceed one unit vertical in 12 units horizontal (8.3 per cent slope). Where multi-level floors are provided, the change in depth shall be indicated.
– 610.7.5, Colour marking. The leading edge of seats and benches shall be visually set apart by a stripe having a width not less than 19 mm (0.75 in.) and not greater than 51 mm (2 in.). The stripe shall be of a contrasting colour to the adjacent surfaces.
Technically different
When looking at a commercial spa, most will notice they have not undergone any radical changes over the years. Generally, a more simple shell design is preferred with the emphasis on safety in a public, high-traffic facility. Ultimately driven by standards and health regulations, engineers are sure to specify and pay close attention to the following aspects of the spa:
Shell colour
Engineers specify light-coloured spas so bathers can see the depth changes and step edges. Although not technically mandated by code, in most cases, and not in of itself a contrast to the residential spa, it is an important feature to keep in mind when selecting a commercial spa.