Water maintenance protocol
Commercial spa water should be tested (e.g. chemical parameters and water balance) at regular intervals as deemed by local and regional health codes.
Special timers
Timers are used to limit jet pump activation to 15-30 minutes. These are necessary to ensure the large jet pump is not left to run constantly as this can lead to kinetic heating of the water and potentially unsafe temperatures in addition to damaged equipment and components.
Lighting
Commercial spa illumination is optional; however, certain lighting standards around the spa area are necessary for safety.
Grab rails
Grab rails are installed in the deck around a spa's entry point to assist bathers when entering/exiting the water.
Signage and clock
Safety signs indicating the spa facility's rules of use and other bather warnings should be posted in the immediate area. Clocks should also be visible as to allow bathers to determine how long they have been in the water and when the appropriate time is to get out.
Other
There are also minimum foundation, deck space, and access requirements for commercial spas, all of which follow local and regional building codes.
Further, specialized equipment must conform to electrical requirements and design flow/turnover rates dependant on the commercial spa size and as specified by the engineers involved on the project. The flow rates are specifically tailored to ensure a proper turnover rate, generally between 15 to 30 times per day for efficient filtration. Heaters vary from commercial grade electric, gas, or heat exchangers.
Regulatory concerns
Residential spas offer consumers some amazing and luxurious features, such as complex shell designs, waterfalls, special lighting, and varied arrays of different sized jets. In North America, residential spas are governed by Underwriters Laboratories (UL) 1563, Electric Spas, Equipment Assemblies, and Associated Equipment, and Canadian Safety Association (CSA) CAN/CSA-C22.2 No.218.1-M89 (R2011), Spas, Hot Tubs, and Associated Equipment, however, they do not meet the requirements set out by the health department for public safety for use in a commercial application. Should a residential spa be installed at a condominium complex or fishing lodge, for example, it is quite possible for the facility's insurance company to void its coverage. Therefore, it is certainly not advisable for contractors, or their clients, to consider the installation of a residential spa in a commercial environment as it could lead to financial penalties and liability issues.
Many cases have and continue to occur where building inspectors fail to approve, and/or demand a facility to remove a non-commercial spa from new or existing projects. Removal can be extremely costly, especially if the spa is installed inground or indoors.
All in all, commercial spas are continuing to be an attractive choice for new commercial projects. Emerging markets, significant design differences, and a more rigid regulatory system gives dealers and contractors reasons to choose a commercially acceptable spa over a residential unit.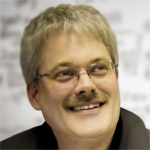 Richard Hall is the product development manager for Coast Spas Inc., a manufacturer of residential and commercial spas in Langley, B.C. He is an industry veteran of almost 30 years, having designed, produced, and distributed commercial spas since 1986. Hall can be reached via e-mail at rhall@coastspas.com.