HVAC
Engineering the HVAC system for the project was quiet challenging. The pool enclosure comprises mainly glass, except for its aluminum structural frame, and had to be completely enveloped in a curtain of warm dry air to prevent water vapour from condensing on the windows.
Massive amounts of large-scale duct work penetrate the concrete bunker roof (pool deck) in 158 sleeves. It is more efficient to sleeve supply air vents in the concrete deck rather than core drilling after the concrete has been poured. A central spine of return air keeps the glass free of humidity. In the winter, the HVAC system enables a bather to stand near a window and still feel warm.
Construction techniques
Every aspect of this project was engineered to achieve the goal of constructing a long-lasting, minimal-maintenance, energy-efficient environment. An engineered concrete design ensured the pool shell, bunker and building walls were constructed in a methodical and interconnected manner.
Common sense has to prevail on a project of this nature, as it can be easily argued that a simple inflatable children's pool is more 'green' than a luxury indoor pool. However, by utilizing technology, along with efficient building practices, such as keeping construction waste to a minimum and recycling on site, the project goal was realized.
Many of these techniques can be utilized on other projects to dramatically lessen the industry's carbon footprint, while also providing the client with a lifetime of reduced energy costs, which will pay for themselves many times over.
Author note: A number of industry experts consulted on and contributed to this project, including: Gary Scott (Zodiac Pool Systems Canada Inc.), Fred Breen (Colbree Enterprises), Jake Hamoen (JTH Best Engineering Inc.), Steve Hamoen (Zonelife Inc.), and Mark Albertine and Bruce Marsh (OpenAire Inc.).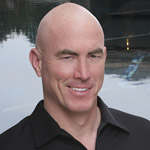 Barry Justus is the owner of Poolscape Inc., a landscape contractor and pool designing and building company based in Burlington, Ont. He can be reached at barry@poolscape.com or by visiting www.poolscape.com.