By Melinda Herber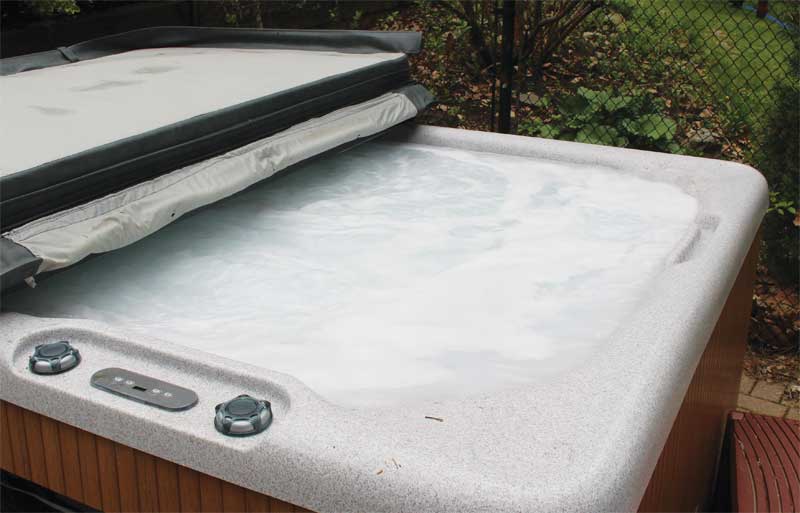 Many retailers and/or service technicians in the hot tub and swim spa industry have likely faced an assortment of phone calls from customers with questions regarding water maintenance after the unit has been delivered and installed. These queries can range from: "Why is the water foaming?" to "Why is the water green?" and "What is that smell?" or "Why is the water so cloudy?" Should these inquiries start to occur, it is important each consumer 'crisis' is handled carefully to ensure their problems are resolved.
In the consumer's mind, they may be disappointed after spending thousands of dollars and having to put so much time and effort into keeping the water clean. At this stage, they may even begin to regret their purchase and, unfortunately for the retailer who sold the unit, the customer may even tell their friends. As word of mouth is one of the most powerful advertising mediums, in terms of referrals, for the hot tub industry, it is important to fend this off, and quickly.
One way to assist customers in these scenarios is to provide the answers they need to help them keep their water maintenance in check. That said, the following are some simple tips that will have customers consider their local retailer and/or service technician to be their own personal superhero as they acquaint themselves with their new hot tub or swim spa.
1. Do not assume the customer will read the manual
Who really reads owner's manuals for anything these days? This is a valid question. Manufacturers spend many hours compiling research, drawings, verification of dimensions, electrical, and water care guides to create an owner's manual (some 40- to 100-pages long), but is it expected the consumer will read it cover to cover? In reality, there are not many people who will actually open, let alone read, the owner's manual that comes with every hot tub or swim spa. Chances are the manual will go right into a special 'drawer,' along with all of the homeowner's other manuals.
For instance, think of the number of people who drive their new vehicles with the clock showing the correct time only six months of the year. Why do they do this? For some, it is simply too hard to find the 'set clock' instructions in the owner's manual.
Even though the hot tub or swim spa owner's manual likely contains a thorough troubleshooting and water care maintenance guide, consider providing customers with a laminated quick start guide as well. The lamination is important because most customers will likely leave it outside and use it, especially if it is water-resistant.
It does not have to be extravagant, just a simple six-step guide outlining drain-and-fill procedures, balancers, sanitizer use, clarifiers, and water conditioning/testing methods. The back should have a troubleshooting chart with indicators for cloudy, green, or musty water. This can be taken one step further by providing the customer with a one-month starter kit. This offers the following additional benefits:
It eliminates waste should the customer decide they prefer a different water care method.
The customer will need to return to the store to purchase additional chemicals based on their hot tub or swim spa use.
By returning in one month, additional sales may include a cover lifter once they figure out how heavy the cover is, and/or steps to make it easier to get in and out of the hot tub/swim spa.
2. Know what is under the hood
Manufacturers are continually looking for ways to improve water maintenance by including secondary sanitization systems in the hot tubs and swim spas they produce. Everything from ozone, ultraviolet (UV) light, UV-hybrids, or salt/bromine chlorinator systems; therefore, it is important to familiarize the customer with the type of system equipped on their unit.
Keep in mind some come with caveats, however. For instance, ozone is a terrific oxidizer, but there are no simple ways to measure ozone output, and UV works as long as the bulb does not degrade and the quartz sleeve is clean. To avoid problems, bulbs should be replaced every 12 to 18 months. That said, explain to customers how to identify ineffectiveness and/or diminishing water quality, etc., and when they should set up a service appointment to replace the bulb at their cost.