Benefit 2: Safety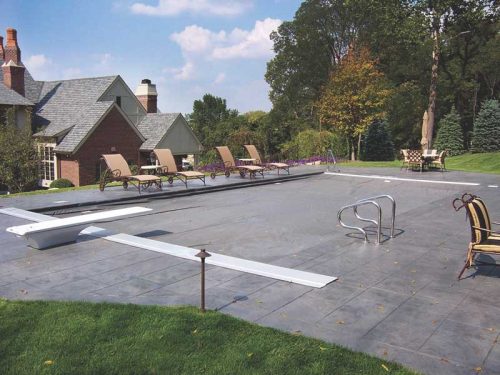 Another reason why many homeowners will purchase an automatic pool cover is for the safety benefits they offer when the pool is closed and not being used. That said, it is important for pool professionals to emphasize safety as much as convenience when selling them. The security of knowing these covers cannot be re-opened without a code or key gives pool owners peace of mind. Selling this safety aspect to a potential customer is an essential part of closing the sale.
When asking customers why they are interested in an automatic cover, many retailers will notice the main response is always safety. When pool professionals take the time to explain how an automatic cover also doubles as a safety cover, many customers will chose these products as they also get the added convenience of not having to manually remove a mesh cover each time they want to use their pool. In fact, most customers are sold when they are told it will only take 45 seconds to open or close their pool.
While seasonal safety covers are a good option for six months of the year, if they are not used during the summer months, there are no safety benefits.
Benefit 3: Savings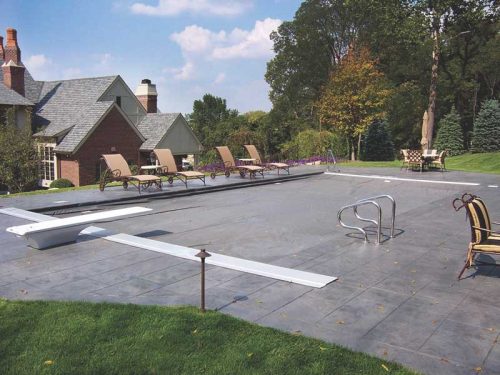 Automatic covers may be unrivaled when it comes to the savings they can offer a pool owner. In addition to reducing the cost of overall maintenance, automatic covers help retain heat when the pool is not in use by keeping chemicals and water from evaporating. Together, this contributes to reducing a homeowner's cost to operate the pool. Therefore, it is essential for pool professionals to remember to promote these benefits.
According to studies conducted by the U.S. Department of Energy, homeowners who have gas-heated pools and use a cover can save approximately $2000 per year. Likewise, research has demonstrated a cover can save approximately 30,283 L (8000 gal) of water evaporation throughout the year. Best of all, the annual cost to operate an automatic cover is roughly $5 per year.
Further, the Pool & Hot Tub Council of Canada (PHTCC) recommended guidelines titled "Energy Conservation Opportunities for Pools, Spas, and Water Features," states the use of pool covers can lower costs for heating, filtration, and chemical sanitization by up to 50 per cent.
"Heated pools lose up to 90 per cent of their heat from the surface of the water—no matter how much insulation is put under the pool," says Horwood. "Putting an automatic cover on your customer's pool can stop 70 per cent of this heat loss—savings which they will immediately see on their heating bills."