By Colin Taylor, B.Sc.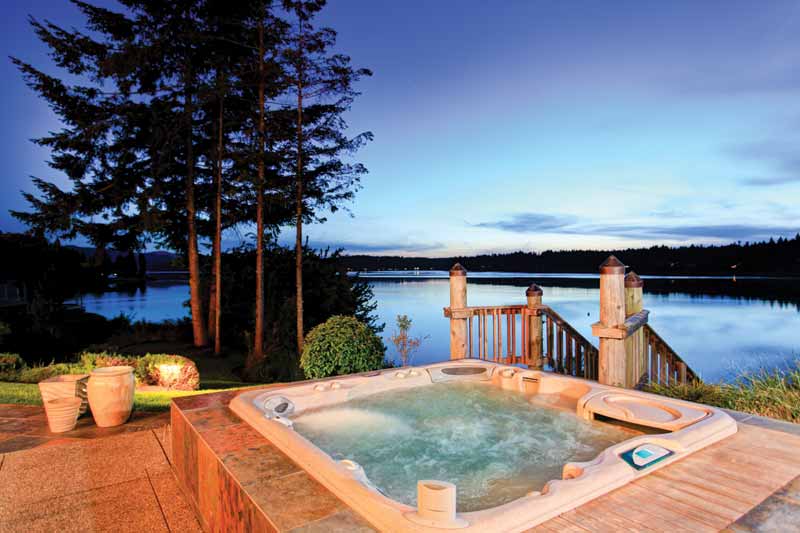 As the director of operations for Twilight Hot Tubs and Home Leisure Centre in British Columbia's capital city of Victoria, Darrell Gazloff has heard a plethora of customer complaints regarding hot tub water care. Some say their water is cloudy all the time and they cannot figure out why. Others are frustrated from having to battle the up and down pH ladder with levels climbing or dropping off the charts. On top of that, they are bothered by nagging water care complications such as constant foam and unpleasant odours.
"Sometimes people can fall into poor habits without realizing it and do the same thing day after day and end up thinking to themselves: 'Well, I've been doing it this way for so long it has to be the right way'," says Gazloff. "So, we have to deprogram them to get them back on track."
This journey can sometimes be a rocky road for his customers; however, Gazloff insists hot tub maintenance does not have to be the difficult chore many owners believe it to be. Rather, it could and should be smooth sailing.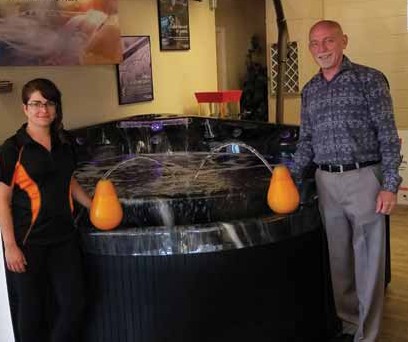 At Twilight Hot Tubs, the staff explains to its customers there are two very different methods of maintaining water in their hot tubs: the traditional procedure or the natural approach. While both systems require users to first attain (and then maintain) proper water chemistry levels with respect to pH, alkalinity, hardness, and sanitizer, Gazloff and his customer service employees try to educate their clients on the benefits and ease of use of a more simpler, natural approach to water treatment.
'Traditional' hot tub water care methodology
One of the biggest complaints about hot tub ownership is maintaining the water. For some, when they think about hot tub water care, they immediately conjure up visions of test strips and copious amounts of bottles containing chemicals that need to be mixed together to formulate just the right elixir. There is no getting around the basic benchmarks on how to keep hot tub water clean and clear; however, it is up to the customer on what water treatment program they use to achieve the following:
pH
This value can change easily, and quickly. The traditional method of hot tub water care requires the user to check it often to ensure it is in the target zone between 7.2 and 7.6. If not, they need to add more pH up or down, accordingly.
Alkalinity
Alkalinity is a measure of the water's ability to neutralize acids. It is an important part of balancing pH levels and is often called a 'buffer' because it helps the water resist changes in pH. Unbalanced alkaline levels can have an adverse effect on the hot tub's appearance, while for some bathers it may even adversely affect their skin. The target to maintain is 80 to 120 parts per million (ppm).
Hardness
Calcium hardness, also referred to as total hardness, is a measure of the dissolved calcium and magnesium in the water. Keeping the hardness level in range (±250 ppm) will ensure the hot tub is protected from acid erosion damage and assists in keeping the water clean and clear by preventing cloudiness and scale.
Chlorine (or bromine)
The key to safe, clean and clear water is the sanitizer. This step cannot be avoided whether a hot tub owner is using a traditional or natural method to water care. The difference, however, is in the bathing experience. Bacteria and other microbes feed on the organic matter introduced into the hot tub water. Chlorine oxidizes the organics, denatures the bacteria, and is the key player in maintaining clear water. The values to maintain with respect to chlorine are between 3 and 5 ppm.