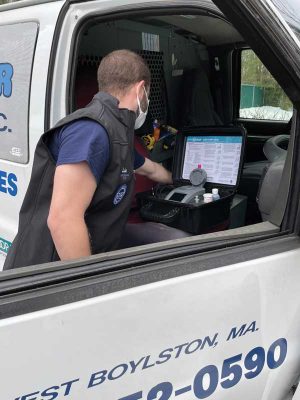 By Rachael Pritz
The past two summers have been extremely challenging and intense. From creating new business offerings like curbside service and home delivery to expanding online store options and redesigning retail stores, every pool and spa retailer has had to adjust.
As owners prepare for the season ahead, it is time to ask oneself how their business software supported their company. Most pool and spa professionals will agree, today's most essential software technology solutions include e-commerce, mobile functionality, vendor integrations, preprogrammed up-sell features, and built-in loyalty rewards programs.
E-commerce
For those businesses in the pool and spa industry that were not originally equipped with an online e-commerce option, owners should look for software specifically designed for the pool industry that has a shopping cart feature that can be added to existing websites. Providing a fully equipped, easy check-out and curbside pickup or delivery option is critical in today's marketplace. E-commerce has become standard for all consumers, so pool and spa professionals need to embrace and implement an e-commerce solution to manage sales easier during this surge in demand for all things pool, spa, and outdoor living.
In fact, many in the industry say they have already started selling more through their online store. This is a trend with pool and spa professionals pouring additional resources into their online stores.
"We were already going in the direction of trying to sell more through our online store, but this past season helped us realize we need to do more to really get customers re-trained to use online shopping with our company," says Kathi Belcourt of Aqua-Tech Pools in Winnipeg.
Like Belcourt, more and more retailers are dedicating resources to the enhancement of their online store by integrating it with a business management software program.
"We are also adding Shopify to our online store so we can do a better job of marketing to customers," says Belcourt.
Additionally, online stores allow retailers to physically open valuable space in their brick-and-mortar locations by offering lower-margin products exclusively online. Having a robust, integrated business software that integrates with a powerful e-commerce store gives pool and spa retailers the ability to plan better and help smooth out supply chain issues. With an integrated online store, retailers can operate more proactively, reduce stress, and sell more.
Nicole Ferroni, the operations manager at Great Valley Pools in Pennsylvania, says they implemented a new e-store and it really helped them during this pandemic surge.