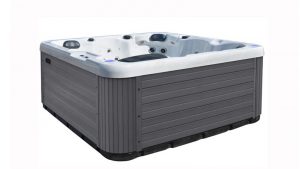 A new hot tub company is responding to the increased acceptance of online purchases to support a new type of spa retailer and bring hot tubs direct to consumers countrywide.
Based in Meaford, Ont., Northern Hot Tubs is set up as a "work-from-home" model in step with the latest work from home trend.
"We launched Northern Hot Tubs during the COVID-19 pandemic because Canadians have become accustomed to buying everything from groceries to cars online," said president Len Carter. "We aspire to become the number one online hot tub brand in Canada by safely delivering a product that helps people relax during a stressful time."
Spas from Northern Hot Tubs come in two-, four-, six-, and eight-person sizes in a silver-marble colour. All the hot tubs are Wi-Fi enabled, so professional service partners can monitor the spa components and proactively provide any necessary service tips.
Northern Hot Tubs is expanding its footprint across Canada by targeting pool and spa professional service companies that do not currently have spas on a retail showroom floor. For more information, visit http://northernhottubs.com/.