Conclusion
When staining occurs, it is important to test the water first to make sure the water chemistry is balanced. If metals are present, a sequestering agent should be added to help remove them. This will also keep the metals from precipitating out of the water and creating more staining problems as the water chemistry is being corrected.
A lot of staining in pools can be attributed to the pH dropping and aggressively dissolving the metals into solution. Once the water is balanced, the real stain battle begins.
There will be occasions when every trick in the book has been attempted to remove different stains from the pool that will not lift off the surface. In these cases, the pool may need to be drained and acid washed to remove the staining. This generally is the case when dealing with plaster pools. Vinyl and fibreglass pools usually respond pretty well to the treatments discussed in this article since they are not as porous as plaster pools, thus allowing the stains to lift off easier.
An ounce of prevention is worth a pound of cure in the case of stain prevention. Pool professionals and their customers generally neglect brushing the pool walls and they also tend to avoid the steps needed to prevent staining. Simply adding a sequestering agent as part of a routine preventative maintenance program can go a long way in keeping pool surfaces looking newer much longer.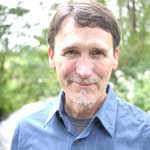 Terry Arko has more than 40 years of experience in the pool, spa and hot tub industry, working in service, repair, retail sales, chemical manufacturing, and product development. He is a certified pool operator (CPO) instructor through the National Swimming Pool Foundation (NSPF). He also serves as instructor for the Pool Chemistry Training Institute (PCTI) to certify residential pool techs. Arko is an active member on the Association of Pool and Spa Professionals (APSP) Recreational Water Quality Committee (RWQC). He is a member of Pool & Spa Marketing's Editorial Advisory Committee and currently serves as a water specialist for NC Brands, parent company of SeaKlear, Natural Chemistry and Coral Seas. He can be reached via e-mail at tarko@ncbrands.com.