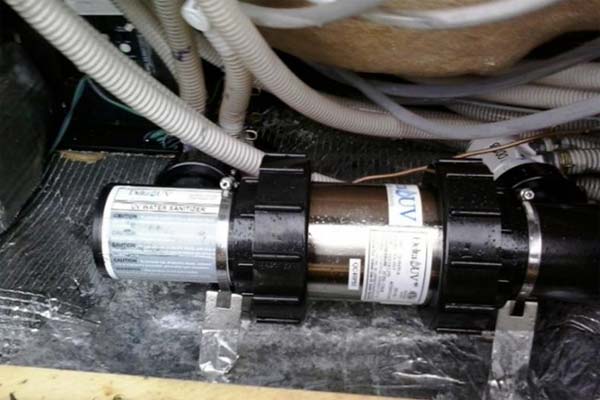 Maax Spas Industries Corp., in Chandler, Ariz., has recalled approximately 1200 hot tubs and swim spas after reports of the ultraviolet (UV) generator inside the units igniting while in use, posing a fire hazard.
Health Canada, in conjunction with the U.S. Consumer Product Safety Commission (US CPSC) and Maax Spas, issued a joint recall advising consumers to immediately stop using the affected products and contact one of the manufacturer's dealers to schedule a free on-site repair by a qualified technician.
On certain hot tubs and swim spas equipped with Delta UV model EA-4H-5 generators (used to sanitize the water and plumbing inside the unit) moisture can accumulate on the connectors of the generator to the UV bulb, which can lead to an electrical arcing that can cause the unit to catch fire.
A list of the hot tub and swim spa model numbers included in this recall can be found here. The model name is the first three or four digits of the hot tub or swim spa serial number, and is engraved into a silver plate on the lower right or lower left corner of the front side of the unit.
According to Health Canada, as of March 8, the company has received four reports of incidents in Canada, with no injuries or property damage other than to the UV generators themselves and the hot tub/swim spa's inaccessible interiors. The company has also received two similar reports in the United States.
The affected products were sold between approximately January 2012 and June 2015, with roughly 630 units sold in Canada and 550 in the U.S.