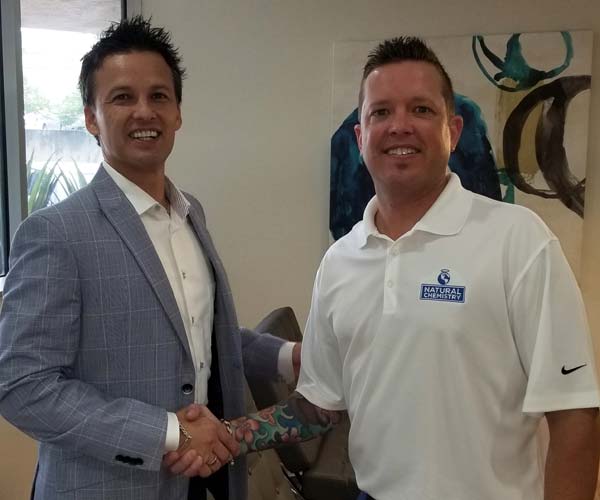 Premier Pool Service, the sister comany of Texas-based pool builder, Premier Pools & Spas, has recently signed a partnership agreement with NC Brands, a manufacturer of specialty pool and spa chemicals in Norwalk, Conn., and Campbellford, Ont.
"We are happy to partner with NC Brands," said Premier Pool Service president, Charles Lauller. "Their brand dates back to a year after Premier was founded (1989), and they have a commitment to continually engineer and develop innovative products for the aquatics industry that help keep pool water clean and clear.
"It is a great fit for us to ensure we are using top-level products to maintain the waterscapes we've helped build for over three decades."
NC Brands is the parent company to several pool and spa industry brands, including Natural Chemistry, SeaKlear, Red Leopard, Green to Clean, and Yellow Out. The company has offered innovative products to help simplify pool care for nearly 30 years.
"We are excited to work with Premier Pools & Spas, as they are a professional company whose ability to provide top-quality service to its customer base aligns well with our mission to improve the pool experience," said the NC Brands' director of sales, Tim Lawrence.