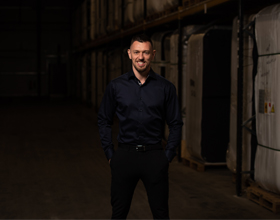 The managing director of U.K.-based hot tub company Superior Wellness, Rob Carlin, was one of 13 finalists for a distinguished entrepreneur award. This recognition comes at a time when the company is experiencing growth in the Canadian and U.S. markets.
The company has recently doubled its staff, relocated its headquarters, and opened a 929 m2 (10,000 sf) training facility and hot tub showroom in Chesterfield, England.
The Superior Wellness journey began in 2011. At the age of 23, Carlin decided he wanted to import and sell hot tubs. Having zero knowledge of the hot tub industry, he researched the products and discovered a gap in the market for entry-level products to be retailed online.
Carlin was one of more than 1600 nominated for Male Entrepreneur of the Year at the 2022 Great British Business & Community awards.
"I am very proud of everything we have achieved at Superior Wellness. Not only am I lucky to have such a supportive team, but also an incredibly supportive partner network, too. This recognition is an accolade to all those who have supported and continue to support the Superior Wellness journey," said Carlin.
Award winners were announced on April 7. For a list of all finalists and winners, click here.