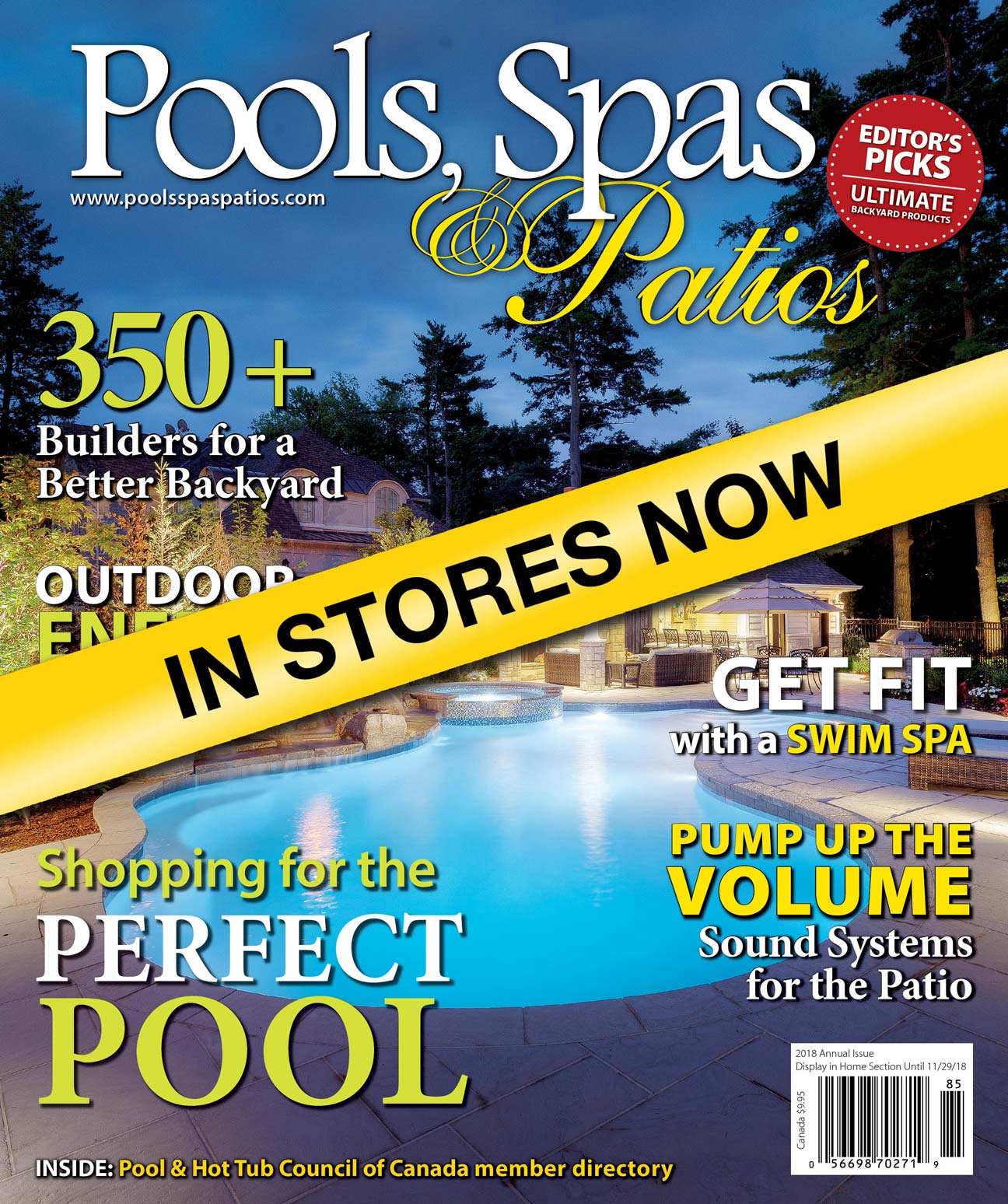 The 2018 annual issue of Pools, Spas & Patios, Canada's backyard leisure living magazine, is now available on Canadian newsstands at all major outlets.
Readers are encouraged to relax, retreat, and rejuvenate through the creation of a backyard oasis. The magazine showcases the latest pool, spa, and landscape designs, and offers tips on how to turn a backyard into the ultimate outdoor retreat.
The magazine's 'Backyard Service Finder' is a great reference for pool and spa/hot tub owners in need of assistance, as well as for those seeking the right backyard service professional.
Backyard enthusiasts also turn to Pools, Spas & Patios to learn about the latest aquatic industry trends—from new products to new ideas. The current issue features tips for homeowners to choose the right type of backyard pool, whether it be a concrete, vinyl-lined, or fibreglass model. It also takes a close look at different outdoor design styles, and explores the world of technology with respect to backyard/home automation. Preview the new issue here.
Consumers looking for the latest pool and/or hot tub, and backyard living products can also check out the online 'Products' section where a host of items can be found via categories such as entertainment, fun & games, hot tubs, outdoor décor, and pools.
Additionally, Pools, Spas & Patios' 'Backyard Lookbooks' provides homeowners a new way to create their backyard oasis by giving them the ability to browse and request quotes online from a myriad of participating pool and spa builders, retailers, and landscaping companies.
For additional content and social media networking, follow Pools, Spas & Patios' on Facebook and Twitter.