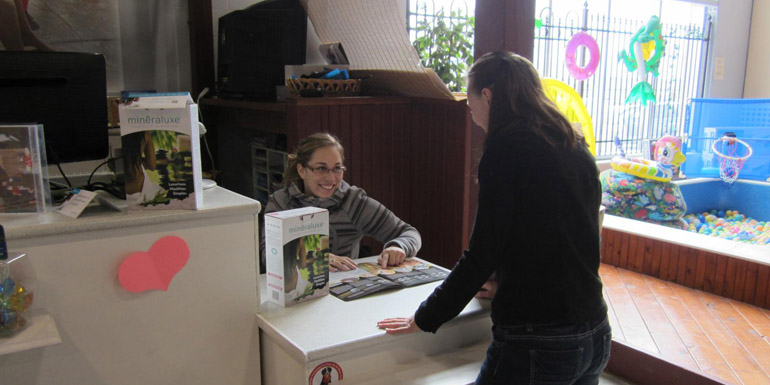 By Connie Sue Centrella
In 2011, eMarketer reported more than seven out of 10 Internet users are online buyers. It also estimates that 148 million consumers, 14 and older, made at least one online purchase in 2011. And, from 2010 to 2015, nearly 30 million consumers will join the ranks of online buyers, representing a 3.9 per cent compound annual growth rate (CAGR).
What does this mean for specialty pool/spa retailers? These online click-and-order resellers, in addition to big box stores, are geared to take sales and revenue away from traditional pool/spa retailers. Internet purchasing has its advantages for the consumer; it saves time, fuel, provides home delivery, and offers the convenience of shopping in the privacy of their home (or anywhere they are connected via Wi-Fi). It also gives people the opportunity to research and compare products by providing a wide assortment of options. And, for the thousands who shop at big box stores for housewares and appliances, pool/spa care products and patio furniture are a natural addition to the shopping cart.
What should savvy pool/spa retailers do?
To avoid losing this business, pool/spa retailers need to become customer-centric and operate from the customer's point of view. Some retailers think they already focus on their customers, yet a percentage of those customers do not return. Instead, they are making their purchases via click-and-order outlets and big box stores.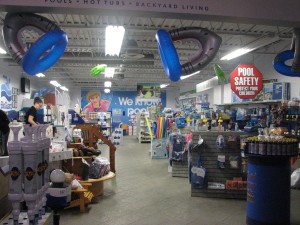 For consumers, the advantage of dealing with a specialized pool/spa retailer is they are able to touch and feel the products they are thinking of purchasing in a live retail environment. Most also have a range of experts on hand, including those who can troubleshoot via phone and online, whereas click-and-order outlets and big box stores cannot provide customers with the personal attention they require. Consumers want to be a part of something—they want to belong to a retailer as they desire and need the emotional bond.
Further, when it comes to advice and technical expertise, big box stores, similar to most online retailers, do not have industry-trained staff to assist customers with product knowledge, answer technical questions, or solve water quality issues. Pool/spa owners also cannot have their water tested/evaluated and get a prescription for care from an online retailer or big box store.
Tips to stay competitive
Pool/spa specialty retailers have the advantage of trust simply because customers can walk into a bricks-and-mortar store and establish a people-to-people relationship. These stores are considered 'destination retailers' as consumers only visit if they need or want a particular pool-related product or service. Therefore, it is important to take advantage of this position and make the store a destination experience for the consumer.
To do this, retailers should take a step back and look at their store from the customer's perspective. Walk in the front door and look around; are customers greeted with a smile and enthusiasm? Is the water testing station visible? Are questions being answered with confidence? Does the store display professionalism? Is it clean and organized? Are add-on products (e.g. plastic party ware, swim goggles, caps, etc.) also offered? Is the store customer-centric? Does it create an experience customers will enjoy and remember? Finally, will they want to return?
It is important to pay close attention to the needs of every customer who enters the store. Instead of pushing products, create a positive experience, which can help a business win a customer for life. In fact, marketing strategies should be developed around a business model that not only attract and retain customers, but also sway them away from competitors. Employees must be instilled with these ideas as they are the company's front line, representing its ideals. Today, it is leaders who run a customer-centric business.