Ask the right questions
Retailers should train their staff to ask the right questions. For example:
How does your pool look?
Is it cloudy; can you see the drain?
What colour is your water; is it blue or green?
Is the pool surface smooth or slimy?
Do you have white scale at your tile line?
These are just a few questions that can be used to create a 'conversation' with the customer, which can lead to solving most pool/spa-related water problems and winning a customer for life.
Customers come first
Whether selling water care/testing products, providing in-store testing services, or selling a new above-ground pool or hot tub, taking care of the customer has to be the first priority. Retailers can thrive by simply communicating with their customers and providing each with a unique, individualized experience.
For instance, acknowledging a customer by name is a guarantee win-win. Retailers can further this unique customer experience by learning about their family, their job and any special interests they might have. The more a retailer knows about their customers, the better relationship experience they will have with the business, and the more likely they are to spend money with the retailer.
Setting up a play area for children can also help make a customer's shopping experience more comfortable. This provides parents the opportunity to shop or get water treatment advice without interruptions while their pool/spa water is being tested. Setting up a new product area with various energy-efficient products and water-testing devices is another way retailers can enhance the shopping experience, allowing them to learn about recent product innovations, which can save them time and money.
Today, the majority of consumers who visit a specialized pool/spa retailer are looking for quality products at a reasonable price. Certainly, they can buy online, but they will not find the personal attention that is often necessary. A pool/spa retail staff that provides customers with honest, educated and helpful answers will keep its customers coming back.
As with all past articles, the author invites comments from readers. Please send comments, suggestions and methods you have adopted to create a strong customer-centric store to ccentrella@keiseruniversity.edu.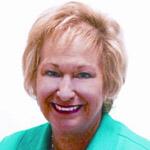 Connie Gibson Centrella, MBA, is professor and program director for the online Aquatic Engineering Degree Program at Keiser University eCampus, as well as director of education for Team Horner and a member of the National Swimming Pool Foundation (NSPF) Education Committee. She is also a sustainability officer, having been certified in the principles of green and sustainable business practices. Centrella, five-time recipient of the Evelyn C. Keiser Teaching Excellence Award, is celebrating more than 40 years in the pool and spa industry.