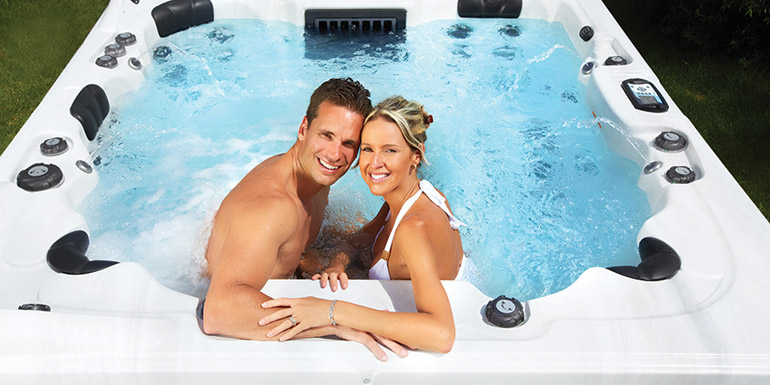 By Christina Braks
The retailing rule of thumb was always 'location, location, location.' While this still holds true, today's more successful hot tub retailers are using more innovative techniques to remain competitive with big box stores and Internet vendors. From mood rooms and wet tests to 'slushies and soirees' with live music, hot tub retailers are getting ahead with outstanding service, education, and personal interaction.
Sell trials
Allowing potential hot tub buyers to 'try before they buy' is one of the top reasons today's hot tub retailers are selling more products. The latter tend to place hot tubs in the middle of the warehouse with a price tag with very little—if any—detail about the cost of chemicals or even how to operate the hot tub. In most cases, no one is around to answer questions either. Successful retailers, on the other hand, go the extra mile to help their customers select a hot tub.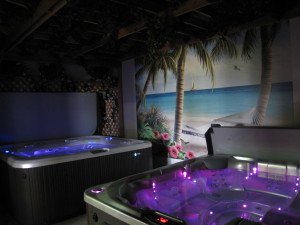 As mentioned earlier, many specialty retailers are not only offering wet tests, but providing their clients mood rooms with ambient lighting, music, and fully functional hot tubs. Couples come with their bathing suits and towels so they can get a true understanding of what it will be like to own a hot tub.
It is important customers find a hot tub that is right for them—the jets target the right places and the water is not too high. Sometimes, shorter bathers have water up to their noses in certain hot tubs where the seats are really low. Retailers who offer this 'try before you buy' option say up to 80 per cent of their hot tub sales come from clients who tried the hot tub in their store's mood room.
These wet tests are what help the consumer make the decision to purchase a hot tub, and in most cases they buy from the retailer which allowed them to do the wet test in their store. Just as most would not buy a car without a test drive, hot tub retailers today feel the same way about the products they sell.
Sell chemical systems
Sometimes the chemicals alone can be a serious objection for a potential hot tub owner. As no one is interested in soaking in a bath of smelly chemicals, many retailers are providing their clients and potential customers the simplest, most natural water treatment options available.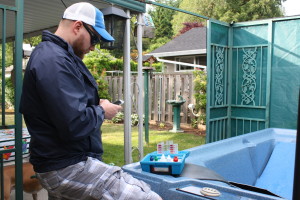 Researching and providing a simple-to-use system that is low-odour or odour-free can definitely help sales. Many retailers keep fully operational hot tubs in their showroom to demonstrate to customers the simplicity of water treatment—if the showroom does not smell, the customer should not experience any odour problems at home either.
Offering a simple, unique chemistry system makes selling a hot tub much easier. Customers really need education and want the complete package, not just a hot tub that later requires them to pick a water sanitation system.