Sell to existing customers/building customer loyalty
Retailers are always looking for ways to retain and gain customer loyalty thereby stopping their clientele from looking elsewhere for their hot tub needs. One way of doing this is establishing a customer loyalty program.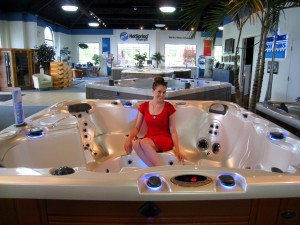 Depending on what wants are to be achieved, the structure of a loyalty program should reflect the business goals. For instance, many hot tub retailers state the first reason for setting up a loyalty program is to keep customers from buying commodity hot tub supplies from big box stores. These retailers want to provide consumers with a reason not to purchase these items at the local supermarket, while they are grocery shopping, but rather at their store by rewarding them for the purchase.
Being an established business with a large base of customers has really helped many specialty retailers survive during the recession. Marketing to current customers for new business is very important. By using an integrated software package, all customer information is housed in one spot, along with all sales and service information, making it easier to drilldown when communicating with customers. With this type of system, it is easy to know who has not purchased chemicals lately, who has not had a service call, or which customers have older model hot tubs. Once the target audience is known, retailers can use direct mail, e-mail, and/or social media to reach out and bring these people back into the store.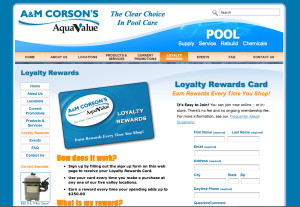 Keeping close ties with customers often leads to them coming back to purchase their second—and some even their third—hot tub. Many retailers will agree, trade-ins and the selling of refurbished hot tubs have also helped their business. An aggressive referral program that brings new customers in from the existing database can be a huge source of business as well.
As customers age, their hot tub needs change as well. For instance, there is a trend in older customers who are looking to relieve different ailments, e.g. arthritis, back pain, high blood pressure, and/or Type 2 diabetes. Therefore, retailers should consider keeping current medical data in their database for customer education purposes.
Some specialty retailers also see success with blogs and newsletters. Blogs that explore today's hot tub lifestyle as well as information about the many health benefits of soaking in a hot tub are all great topics for a blog or e-newsletters. Blogs can be an excellent way to stay connected to hot tub owners. Blog posts should be short as a quick way to update and transmit information such as health studies and product updates. It is an excellent way to stay connected to existing customers.
Finally, face-to-face socializing is also a successful tool for specialty retailers. One of the favourites among most successful retailers is a customer appreciation night, whereby hosting a big party with live music as well as food and drinks. Always consider offering specials at these once-a-year or seasonal events. Use the event to show customers the latest products and help them with questions and concerns they might be having with their current hot tub.
All in all, the spirit of innovation and entrepreneurship appears to be very strong among today's hot tub retailers.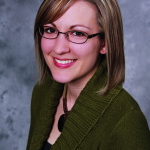 Christina Braks is the vice president of software products for Evosus Business Management Software, a program designed specifically for the pool and spa industry. Braks can be reached via e-mail at cbraks@evosus.com or by visiting www.evosus.com.