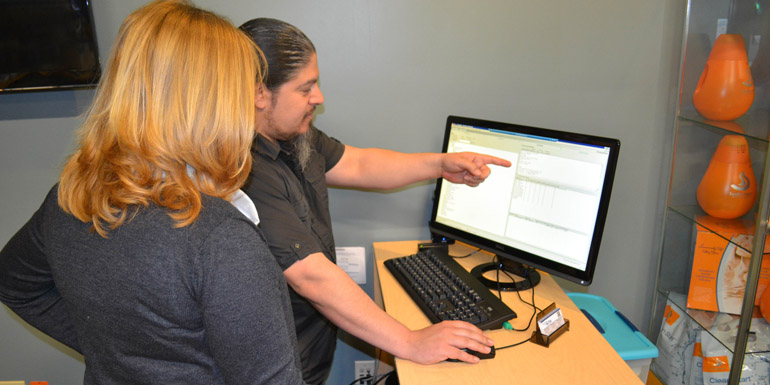 By Christina Braks
Specialty retailers in the pool and spa industry have an immediate advantage over big box stores simply because they can personalize their service. Where big box stores sometimes gain the advantage is through their implementation of vast computer systems and the development of impressive distribution channels. Today, pool and spa specialty retailers can gain competitive advantage by choosing the right business software to integrate internal operations. This type of management can help retailers increase their level of customer service, minimize operating costs, increase profits, and reduce competition from mass merchandisers.
That said, there are many business software options to choose from—some offer more than many pool and spa stores will ever use, while others may not offer enough for a growing business. This article will help pool and spa specialty retailers ask the right questions before selecting a business software program that will enhance the unique offerings of their store, in addition to expanding to the needs of a growing business.
Getting started
Before looking for business management software provider it is important to take time to analyze your business first. This means reviewing internal procedures for consistency, organization, and control. A software system can create more confusion for your company if there is already some pre-existing chaos. Therefore, it is important to find the weaknesses in daily operations before starting to consider a software program.
Once a thorough analysis of internal business procedures has been completed, take time to outline your company's requirements for a business management system prior to contacting a software provider. Be sure to share your list of requirements with top-level employees to ensure their main concerns are addressed as well.
After the list of requirements is complete, have the software representative demonstrate how their system will respond to your company's stated goals—not just simply talk about it.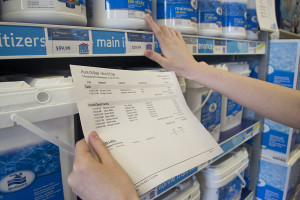 The ability to visualize how the software will handle certain business needs can help determine if a certain product suits your company's needs. It is also important to ask the software provider how often new features and/or program updates are developed as business needs continuously evolve as the market changes. As a pool and spa specialty retailer you are looking for a software provider that is proactive in keeping their systems at the forefront of market needs.
Purchasing business management software can be one of the most important investments your company can make. Therefore, this decision should not be delegated to an employee; include them in the software assessment process, but the business owner should make the final decision.
Identifying potential software providers
The ideal software provider should be active in the industry, having worked with other pool and spa specialty retailers over the last 10 years. As a pool and spa specialty retailer, you do not have the time or luxury to educate software providers on the seasonal aspects of the industry, the needs of a business in this market, nor the different products and distribution channels that are available. Remember, you want this software to enhance the services of your business and provide you with a competitive advantage over big box stores—so be sure the software will do just this. Take the time to understand the software functionality, especially as it relates to sales, inventory, service, and accounting.