Identifying key software features
As a pool and spa specialty retailer, there are key software features that are a 'must.' For example, you should make sure the software is capable of showing you inventory data in real-time across all stock sites. The software provider should not only demonstrate how this works, but also realize how important this functionality is—especially during the busy summer months. Serial number and warranty tracking features are also essential to providing additional profit for your business. Finally, be sure the system is completely integrated with your company's general ledger and not simply integrated with a third-party software package. The following are additional software features that are also important:
Sales features
Sales should always be entered accurately at the time of the original order and should be traceable through the system until delivery. Accounts receivable and customer deposit liabilities should also be tracked in real-time. Minimum selling prices should be maintained within the system to prevent personnel from discounting product without management override.
You should look for a software system that can bring accessory options to the front throughout the selling process both in point-of-sale (POS) as well as in the sales order process. Quotes and leads should also be traceable for future marketing purposes, and easy conversion from quote to sales order. Lastly, always be sure the software allows you to analyze margins on sales and jobs independently—fast and easy.
Service, installation, and warranties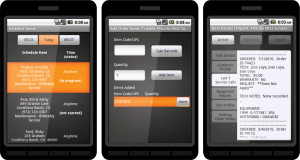 A good software system will streamline your service and installation scheduling as well as processing and accounting for warranty claims. Many companies have been able to pay for their entire software package with proper oversight of warranty claims processing. Some may find their current software systems are leaving money on the table when it comes to warranty claims processing. It is also important to ensure your software system provides mobile solutions, especially for your service department. This technology is expanding and changing quickly.  Expect to invest money on mobile hardware, such as phones or tablets, as this technology continues to develop.
It is also important to take advantage of the relationships created by your service department, so do not forget about post-sale marketing opportunities. Spend a little time in this area and you may see your service department profitability start to increase.
Inventory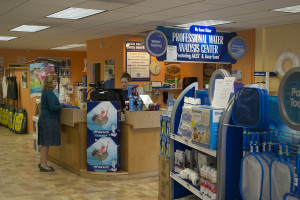 Real-time inventory tracking and reporting in an integrated software program is one of the most powerful and profitable features of a new software system. Comprehensive inventory management is integral to maintaining optimum inventory levels, identifying fast-selling and high margin products, and ensuring proper inventory turn for your business. A new software program needs to have the ability to automatically commit inventory to a customer order at the time of the sale—instantly reducing availability and generating demand for purchase order creation. This should be traceable all the way to the customer level. Barcode technology can also greatly reduce the time needed for physical inventory and can streamline your sales and service order processing. With an integrated software program, physical inventories can be taken on a cycle-count basis to ensure accurate inventory levels. Another benefit is the ability to provide historical inventory information such as gross margin and turn data, resulting in better buying decisions.
System installation and hardware
Many businesses forget about hardware or consider it an afterthought. However, you should never buy computer hardware prior to choosing business management software. The new software company you select must be able to recommend hardware requirements without forcing you to purchase hardware from them. The provider should also ask about business expansion plans when providing hardware recommendations. Be smart about shopping for your hardware and ask for assistance if you need it.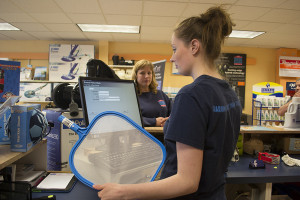 Installing a new software program is not a small undertaking. You would never want to install new software in the middle of your busy season; therefore, depending on the geographic location of your business, the software integration should be complete by May at the latest. Be sure to speak with potential software suppliers about this need and work backwards to determine the best installation date.
The best idea is to start early. Therefore, start your software search in July or August and do not wait until the dead of winter to make a decision as this is when you should be implementing, not selecting, a software program.
Take the time to review the information early on to ensure your existing system data is clean should inventory or customer records need to be converted. This does not mean you have to spend an overwhelming amount of time cleaning up the data; however, it is important you perform a simple cursory review to make sure any bad data is not used. In this case, find out what vendor integrations are available from the software supplier as many pool and spa professionals use integrations to pull inventory from vendors rather than pulling the data from their old software. This allows you to start fresh with accurate item codes and costs.
Do not forget about your employees. Make sure all your employees are properly trained and are given access to different instructional resources such as videos from the software supplier. Your entire organization needs to commit itself to learning how to use the new software and everyone should be comfortable with the system before the season begins. Give yourself plenty of time to make sure this process goes smoothly.
Most importantly, remember that buying business software is one of the most critical investments you can make as a business owner. Do not delegate this important responsibility to an employee and assume no responsibility. Take charge of the business decision and proactively support the implementation from start to finish.