Benefits of integration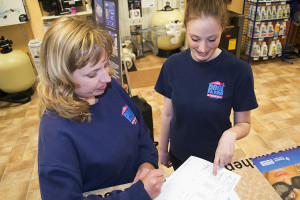 Today, the most effective way to integrate business operations is to implement a software management system that adapts to every department. This not only creates an environment where key information is immediately available to your employees, but also allows you to strategically analyze your business' performance without spending hours sifting through paperwork and compiling data. By integrating your business with the right software you can reduce costs, eliminate confusion, improve the customer experience, empower employees, and strengthen the information behind important business decisions.
A prime example of how integrated business software can improve your customer's experience is how any one of your employees can assist a customer without the need to make multiple phone calls. Instant access to this information not only impresses the customer, but also makes them feel valued by your business. The customer will feel like the employee understands their needs and has the resources available to provide the highest level of service possible. This is your competitive advantage over big box stores.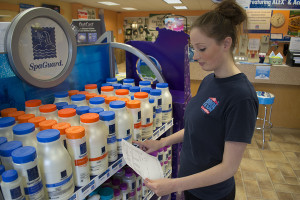 Another benefit is the potential for vertical integrations with industry distributors and manufacturers. Vertical integrations significantly reduce data entry time on common tasks like importing new inventory items, updating costs on existing items, and marking items as discounted. These integrations should also allow you to submit purchase orders directly from the system which even allows you to identify back ordered items, download accounts payable invoices, and reconcile line items to vendor invoices. Best of all, you are able to view everything on your system in real-time, including availability of product at your supplier.
Implementing integrated business management software gives you the ability to compile all business information into a single database so you can easily generate financial reports, sales figures, inventory analyses, marketing ROI, and more, from a single data source. This enables you to quickly identify any problems, areas for improvement, and opportunities for growth or expansion.
Create competitive advantages
Perhaps one of the most important benefits of internal business integration using a comprehensive software package is your ability to offer high quality products that you sell and service—something big box stores cannot offer. This software fosters your ability to generate personal relationships with customers, maintain a local presence in your community, and offer education opportunities to your customers.
These are the given advantages you have over the competition, but unfortunately, these items only matter if you provide these services at a level that is superior to not only big box stores, but also other pool and spa specialty stores in your area. Building strong relationships with clients is important to developing lifelong customers that will remain loyal despite lower prices at Wal-Mart, Home Depot, or Canadian Tire.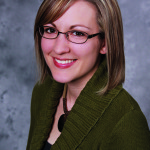 Christina Braks is the vice-president of software products for Evosus Business Management Software, a software package designed specifically for the pool and spa industry. Braks can be reached via email at cbraks@evosus.com or by visiting www.evosus.com.