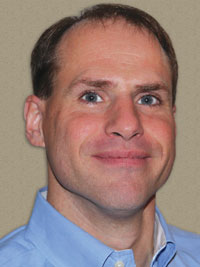 Pinnacle Aquatic Group Inc., a new Calgary-based commercial aquatic facility and water treatment operations supplier, will provide consulting services and product supply for new and renovated North American facilities.
The company's target customer base includes commercial and hotel/motel swimming pools, pool equipment distributors, and engineers and architects in both commercial pool and water treatment design.
In addition to supplying various commercial pool accessories, including life jackets, flutter boards, lane ropes and light-emitting diode (LED) lights, Pinnacle will also have exclusive North American rights (with the exception of Ontario) to the Wapotec line of water treatment and filtration products.
Steven Ashworth, who will serve as the company's principle and president, has been involved in the commercial aquatics industry for more than 20 years, with national and international experience in residential/commercial swimming pool operation and water maintenance.
For the past 16 years, Ashworth has been working with CL Marketing Inc., a pool/spa specialty chemical developer, and its sister company Lectranator Inc., a commercial salt chlorine generator manufacturer. Since 1996, he has also been involved with the Wapotec Group of companies, which are active in developing, producing and distributing various products and solutions for improving water quality.