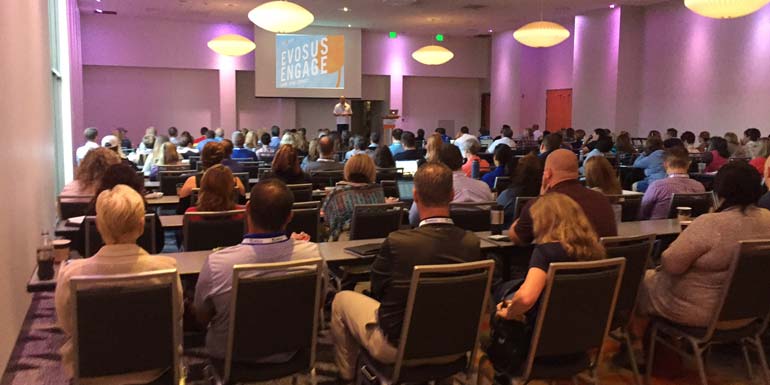 Evosus Inc., a Vancouver, Wash.-based developer of business management software for the pool and spa/hot tub industry, recently hosted more than 150 industry professionals in Denver, Colo., for its fourth annual user conference.
This year's event, which was again held over a two-day period in September, offered Evosus users 27 different class sessions, including four user-lead panel discussions on inventory, service, retail, and construction issues in the pool and spa/hot tub industry.
The theme for this year's event was "Learn. Grow. Connect." As such, it provided the opportunity for users of the company's products to create connections with its software experts and other fellow users through networking and idea sharing as a way to introduce users to new features, ideas, and process improvements. This year's sponsors included OpenEdge, BioGuard, PoolCorp, Lonza, Carecraft, and Centerlogic.
"It was wonderful to host our clients again this year and help them maximize their Evosus investment," says the company's vice-president of products, Christina Braks.
In addition to education, Evosus shared laughs with a fun 'Stein Hoisting Beer Challenge,' which was part of a nearby Oktoberfest. Participants who could hold two full 1.5 litre steins with straight arms for the longest time won the contest.