By Mike Genova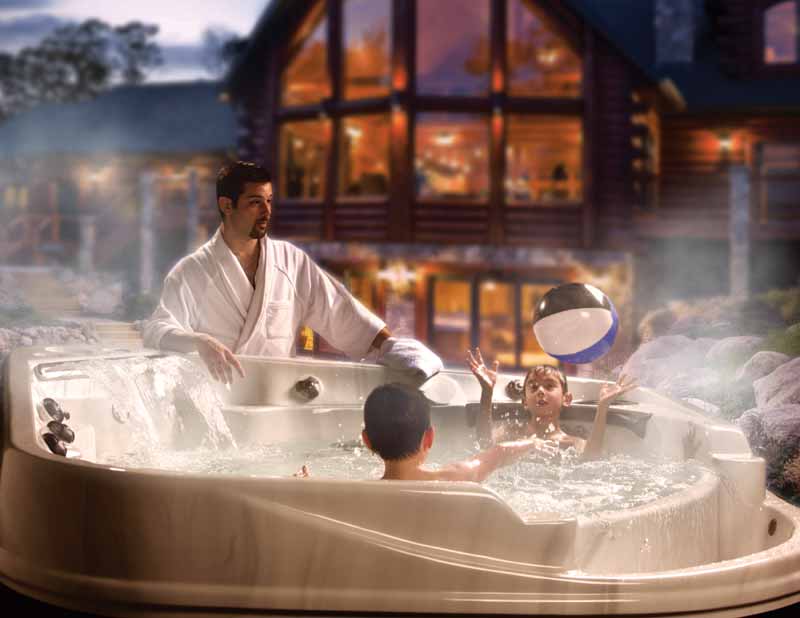 Experienced retailers know how to sell hot tubs. They know how to merchandise, as well as provide financing and service to consumers looking to invest in a hot tub for their backyard. However, many retailers are still not maximizing the profit potential of various hot tub essentials available in today's marketplace. Products such as steps, surrounds, covers, lighting, rails, tables, and more. These products are not just accessories, but are, in fact, 'necessities' that allow the consumer to get the most enjoyment out of their hot tub.
Further, many of these products are not only designed to enhance functionality, but also to elevate the beauty of the backyard. Selling these products allows retailers to add a minimum of $300 to $500 in revenue on every hot tub sale. Now is the time for retailers to sit down with staff and learn about all of the different hot tub 'necessities' that can be added to every purchase. Retailers should place these products in their showroom so sales staff never forgets to upsell at least one of these items on every deal. By setting some 'necessities' sales goals, retailers can watch their revenues increase, leaving less money on the table.
Start with hot tub placement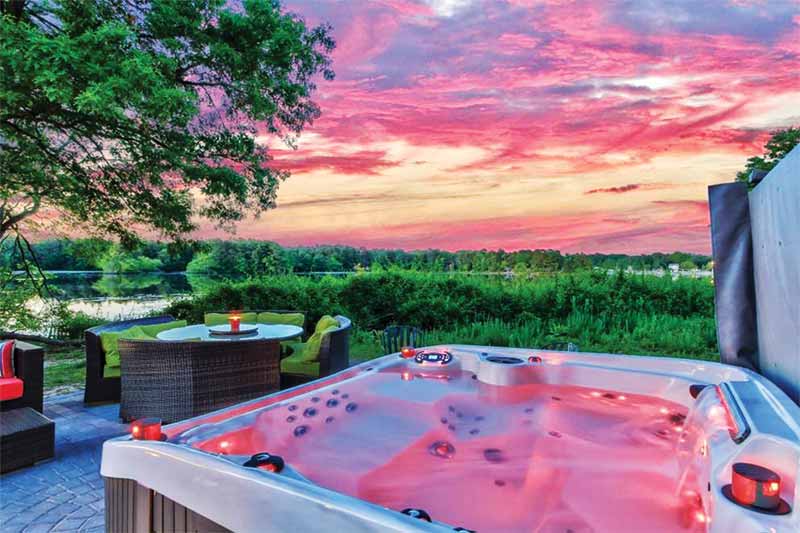 Placement of the hot tub is the first step in creating a backyard oasis for a new client. Most retailers experienced in selling hot tubs have the necessary knowledge required to select the best location for the hot tub on the client's property. The question then becomes which 'necessities' can be added to the hot tub to provide practical solutions and esthetic appeal when addressing how it is going to be used. For instance:
Does the client need additional lighting leading from the house to the hot tub?
Would additional steps be beneficial?
Is a safety handrail or a hydraulic lift required?
What about a hot tub cover that might also provide privacy or double as a movie screen?
Will surrounding seating and storage facilities suit the hot tub space?
What is the best way to create or integrate the hot tub into the surrounding outdoor living space?
Jamie Burson, owner of Great Bay Spa and Sauna in Portsmouth, N.H., has been selling hot tubs for more than 40 years, and says the practical issues of placement often lead the discussion directly into the selling of 'necessities.'
"It seems obvious, but we want our customers to enjoy their hot tub year-round," says Burson.
Learning about how the hot tub will be used and by who, allows sales staff to start talking about the additional products available to make it easier for the homeowner to get the most enjoyment from their hot tub investment.
"Our experience helps us guide the customer to the best, most practical solution, while still fulfilling their desired look," says Burson.
Most clients come in with an idea of what they want; therefore, hot tub retailers need to be able to suggest a variety of available products to help them achieve the look they are after. Consumers that have not owned a hot tub in the past, also do not think of the practical issues of using the hot tub or what accessories or 'necessities' will make his/her hot tub experience more enjoyable. Suggesting and selling these products provide value to the client while helping retailers increase profits.