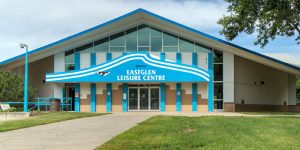 Three pools in Edmonton could close as the city's council looks to freeze taxes for the first time in two decades.
As reported by the Edmonton Journal, city staff has recommended the closure of Eastglen, Scona, and Oliver pools along with two arenas.
It is estimated the closures should save the city close to $28 million in short-term and long-term costs.
It has also been recommended to shorten the city's pool season by keeping facilities closed during May and June, and reinstate outdoor pool fees for those 12 and older.