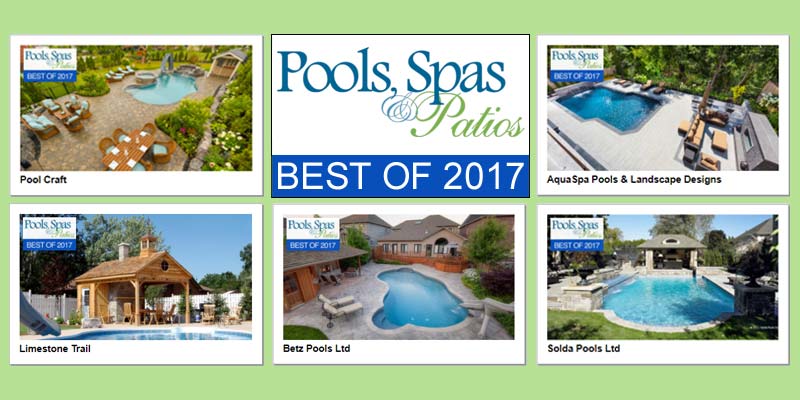 Pools, Spas & Patios' online directory of backyard Lookbooks, launched in 2015, continues to be one of the most popular features on our website. As a result, we have identified the 'Best of 2017' Lookbooks with a special icon.
Time spent on each company's Lookbook and the number of visits each received were the deciding factors in naming this year's top 10.
Congratulations to the following builders/landscapers (ranked by popularity):
The Lookbooks allow consumers to search for a backyard contractor and/or maintenance provider by geolocation, type of service, or company name. More importantly, it is a chance for a company to display its talents as a pre-eminent backyard designer/builder.
You can create or renew a Lookbook via our online portal, or e-mail sales@poolsspaspatios.com for complete details.