By Melinda Herber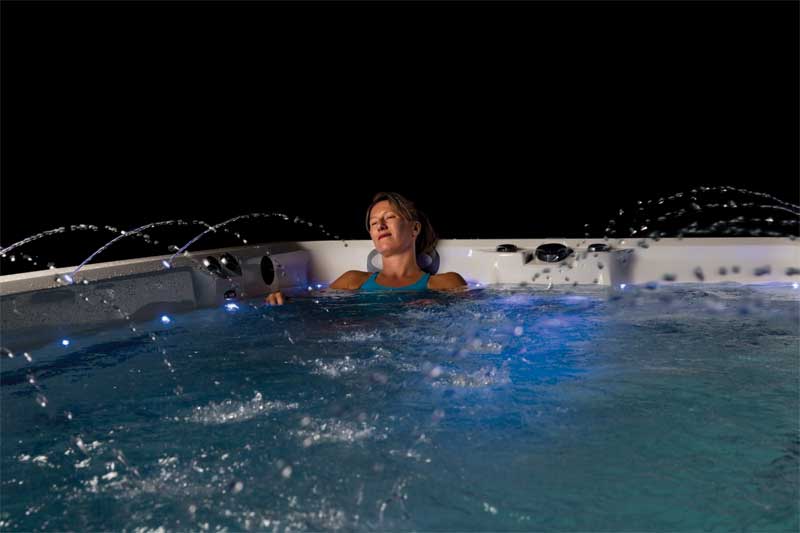 Retailers that have had customers ask to test a swim spa but cannot oblige because they do not carry them could be missing an emerging wave of new buyers. Although swim spas are not new to the hot tub industry, an increasing number of manufacturers now have a swim spa line. The reason for this is because these units serve the niche fitness market—one for which most consumers did not know they were looking for until seeing them in action.
Unfortunately, most retailers think the same and may not even show these products or give them a second thought. In fact, many have never considered a swim spa to be part of the hot tub market and, as a result, believe they take up too much space to display in the showroom. These retailers should reconsider. After all, today's swim spas offer both fitness and relaxation, with many having built-in therapeutic seats.
Retailers can determine whether a hot tub or swim spa best suits their client by asking "who," "what," and "where" questions. The answers will also help customers realize for themselves what it is they are looking for. Many retailers will agree; however, if the product is not on the show floor it likely will not sell. Therefore, the way retailers show these products vary. In fact, a significant number display them outside the store so customers can see the swim spa in action without taking up too much space in the showroom.
Smaller footprint means choosing carefully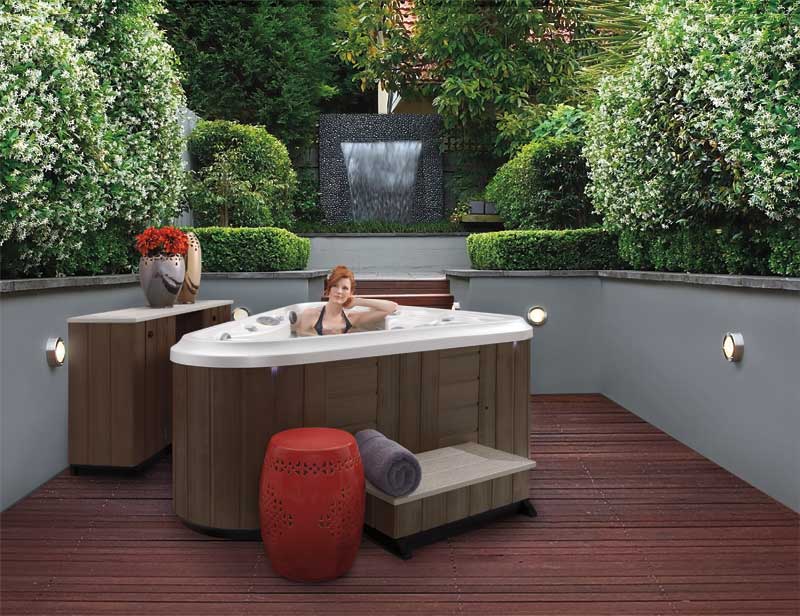 Anyone who has purchased a newer home has seen the transition to smaller housing footprints now being employed by developers. According to TheRedPin, a brokerage-meets-online housing database, the average lot size in the Greater Toronto Area in 2015 was 418 m2 (4498 sf). As a result, backyards are becoming smaller as housing developers strive to put more homes on any given property area to increase their selling capacity. Similar trends have been recorded south of the border as well. The U.S. Census Bureau's Survey of Construction (SOC) reported the median lot of a new single-family detached home sold in 2015 has decreased to less than 800 m2 (8600 sf), the lowest since these statistics were first tracked. To put this in perspective, envision a football field with roughly 5.6 homes on it.
Therefore, to ensure the consumer gets what they want when they are looking for a swim spa or hot tub, the retailer needs to know what they are thinking.
Who is using the swim spa/hot tub?
What will its primary use be?
Where is it going to be installed?
For customers who want it all (e.g. large capacity, therapy value, and swimming ability) a pool might not be feasible based on their location and/or budget. That said, a swim spa could be the answer to these dilemmas.
A customer who has their heart set on a pool and spa combination, a swim spa is perhaps the right choice. Direct those who are simply looking for hydrotherapy benefits towards a hot tub. The customer can convey this to the retailer by first identifying the "who."