Who is the real decision-maker?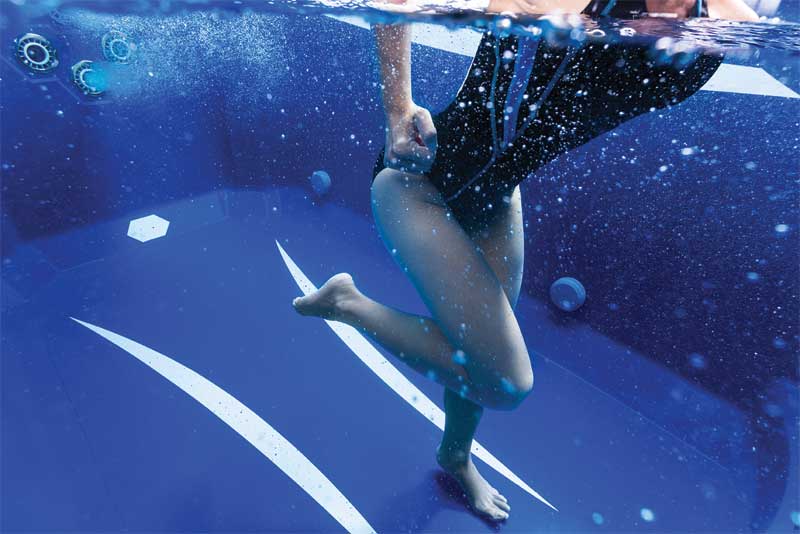 Today, there are plenty of budding athletes, wannabe weekend warriors, and an aging population looking for aquatic therapy and/or fitness because it is kind to aching joints. The importance of knowing "who" will use the hot tub or swim spa is key to finding the right fit.
Hot tubs and swim spas are not a one-size-fits-all category; they each have a specific customer. Hot tubs are used for soaking, massage, and relaxing, while swim spas are used for exercise, training, and recovery. Despite the similarities between the two products, they have a separate set of traits—one for athletes and one for pleasure-seekers. Swim spas not only offer lots of room for exercise, but also have captain or trainer seats at one end for individual and targeted therapy. By taking all of this into consideration, a retailer can identify what unit will benefit the customer the most and which to sell them.
What is the big deal?
Learning "what" the customer will use the swim spa or hot tub for will help retailers better understand the customer's needs. For instance, is it for therapy or active fitness, rehabilitation, sports training, or just the occasional soak?
First off, if the customer really wants to be submerged in water and plans to use it for exercise, chances are they are looking for a swim spa, not a hot tub. With many manufacturers building exercise equipment into the vessel, from rowing kits to belts and tethers that keep the bather in the swim lane, the fitness aspect of the swim spa is a great choice. Today, most swim spas have stainless steel equipment that is resistant to rust and allows bathers to swim with, or against, the water flow.
Some manufacturers even have an expert spokesperson, such as an Ironman® champion or professional swimmer, who provide input into the swim spa's design and even provide rigorous exercise routines which take users—from novice to serious athletes—through a variety of training elements to add to their daily routine.
Hot tub users are interested in the therapeutic benefits of soaking in hot water to relieve achy joints and sore muscles. They are available in many shapes and sizes and include a number of different therapy seats and treatments.
Today's hot tub designs offer deep-tissue and shiatsu-like massages, with some high-end products integrating beauty treatments or built-in aromatherapy dispensers. Additional features include ozonators, stereos, and built-in chemical systems. Once it is determined what the vessel will be used for, retailers will get a better idea of what the customer really wants.